Photo: Kenh14
In Hanoi, perhaps autumn is the time that most people look forward to because of its cool yet sunny weather. In autumn, all Hanoi streets are "flooded" in the gold of falling leaves. Therefore, at this time of the year, when the dracontomelon trees on Phan Dinh Phung Street start to fall and cover the sidewalk, people eagerly come here to admire the falling leaves and take some pictures.
In Hanoi this morning, the "legendary" Phan Dinh Phung street was already in the yellow color. People going to breakfast also stopped to take photos. Everyone who passed through this site also deliberately slowed down a bit to see more of this romantic autumn scene.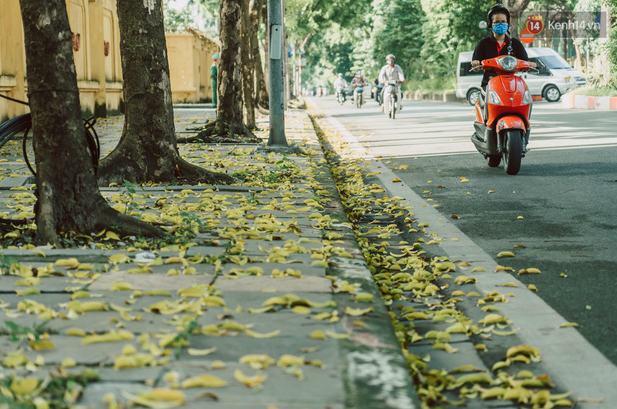 Photo: Kenh14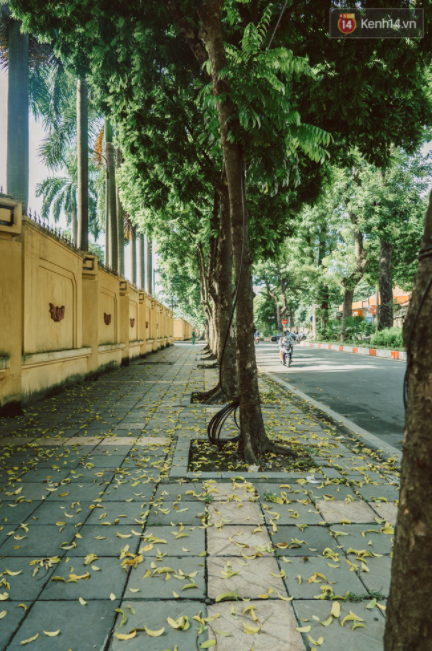 Photo: Kenh14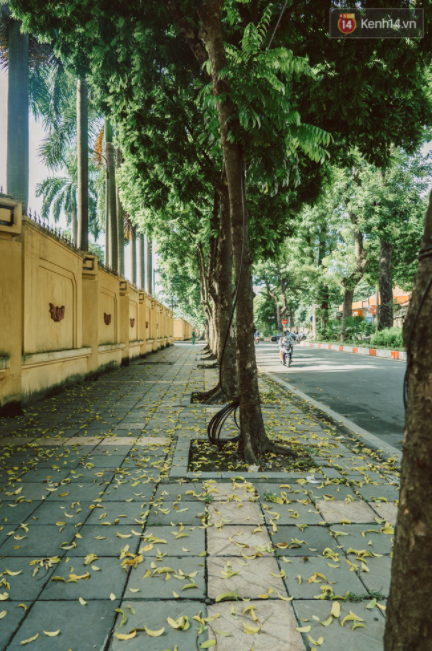 Photo: Kenh14
Along the two sides of Phan Dinh Phung Street, many trees are planted, mainly dracontomelon. Normally, this street is always tree-shaded. Because of the tall and old rows of trees, Phan Dinh Phung is considered a "legendary" street of Hanoi. People often come here for walks and taking photos, even in the early morning or late evening. In the autumn, Phan Dinh Phung becomes even more sublime than ever thanks to its poetic and romantic tree rows.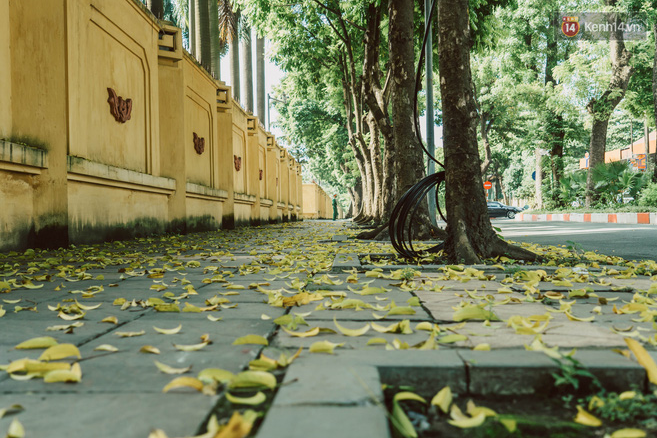 Photo: Kenh14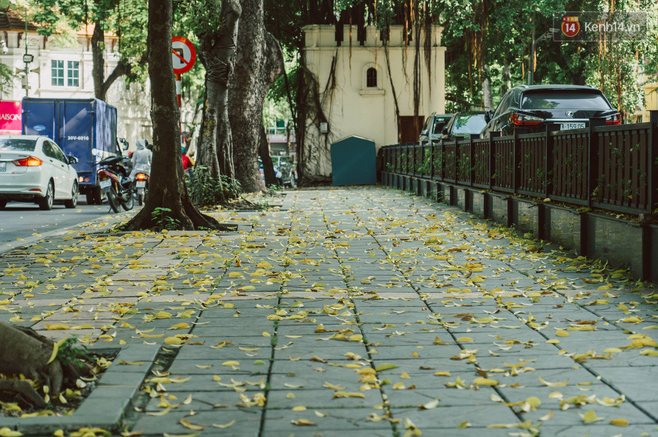 Photo: Kenh14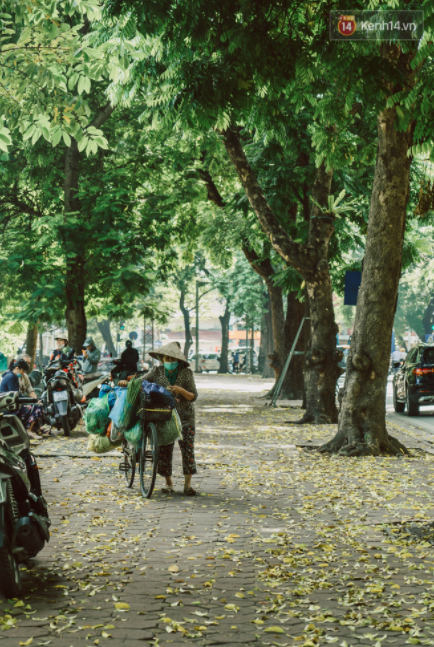 Photo: Kenh14
Although the golden autumn leaves appear every year, it does not reduce the excitement of those living or visiting Hanoi. Just going over Phan Dinh Phung these days, people suddenly fell into a strange fluttering feeling.
The leaves falling season only lasts for more than a dozen days, so these days, many people have started coming here to enjoy the falling yellow leaves and take pictures to record another fall in the land of Ha Noi.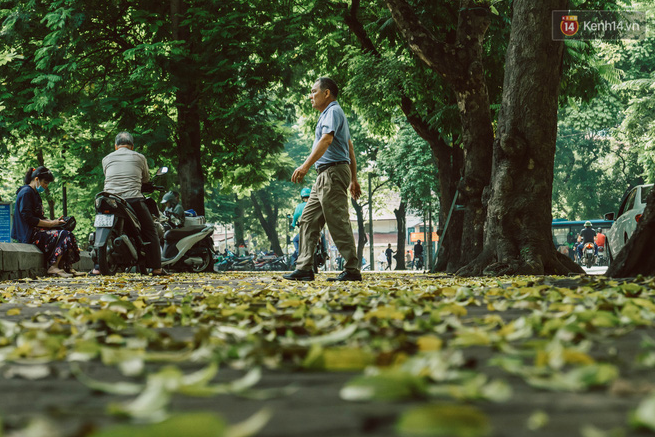 Photo: Kenh14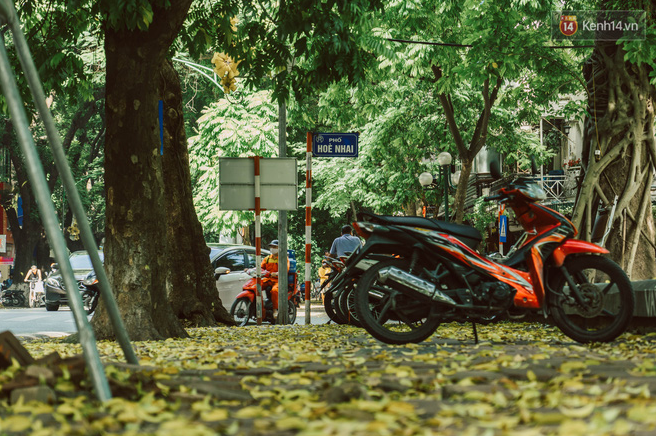 Photo: Kenh14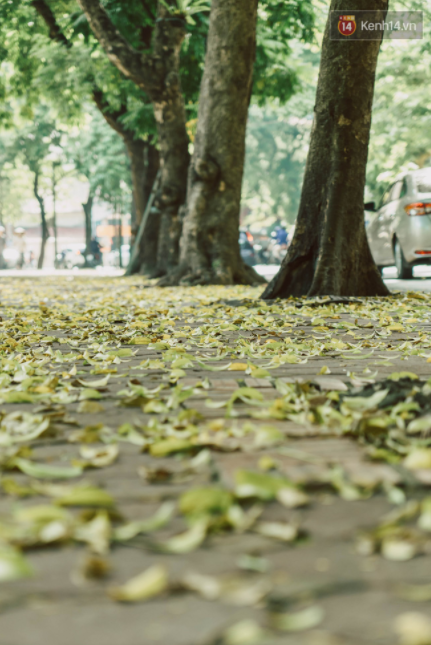 Photo: Kenh14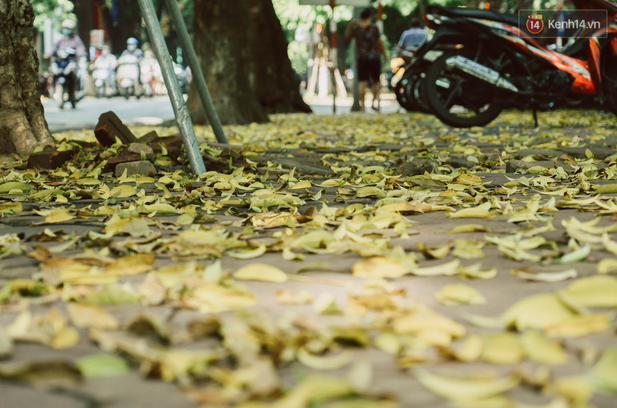 Photo: Kenh14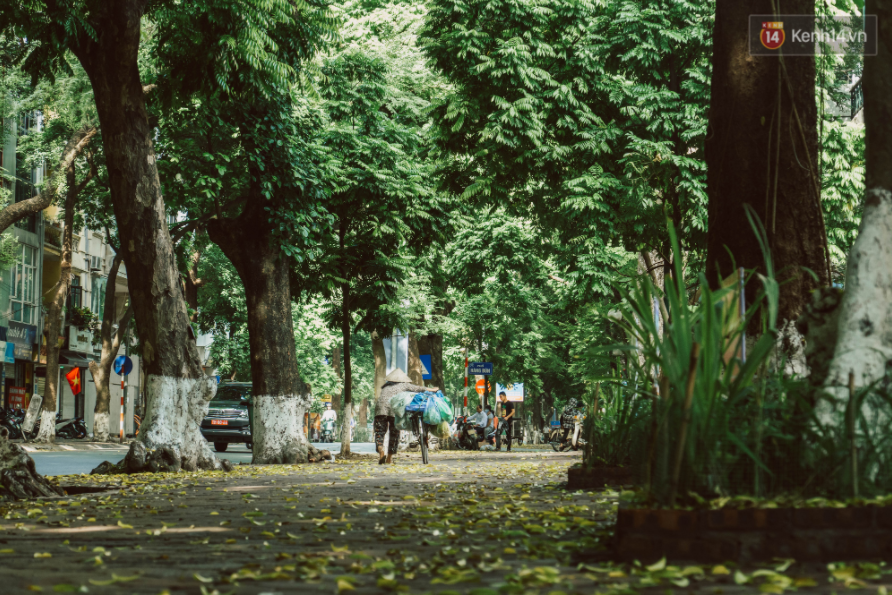 Photo: Kenh14