The ongoing exhibition, which commenced on September 19, is part of the commemoration of the 29-year diplomatic relations between Vietnam and Peru.
Under the project "Torito de Pucará: Ambassador of the Peruvian Highlands" by the Peruvian Foreign Ministry, the exhibition aims to promote cultural exchange.
Local artists Le Huy and Tran Anh Tuan are showcasing their interpretations of toritos using traditional Vietnamese painting techniques.
Speaking at the opening ceremony, Peru's Ambassador to Vietnam Augusto Morelli Salgado emphasized that the bull art works by talented artists Le Huy and Tran Anh Tuan symbolize the strong bond between the two countries.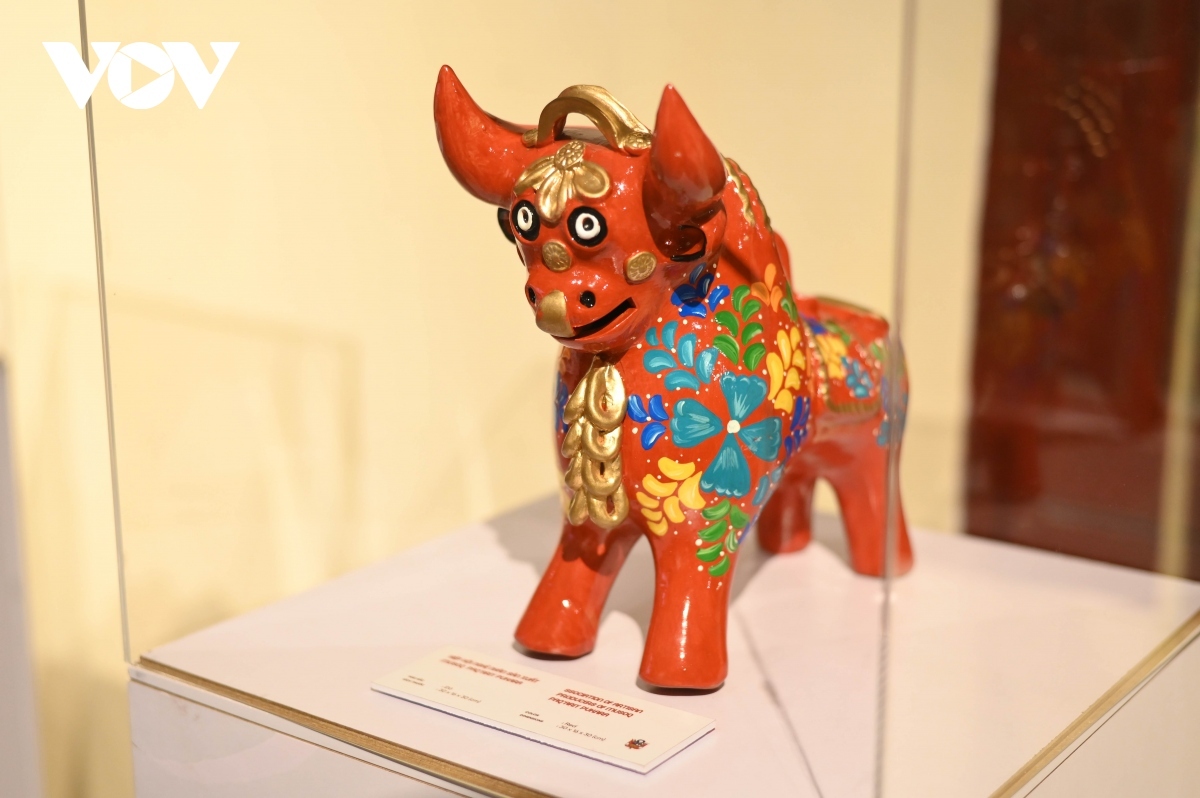 "The Embassy is honored to include some of their works in the national collection titled 'Pucará Bull Around the World', which will be showcased globally," the Ambassador stated.
As part of the exhibition, a torito painting session called "Make your own amule" will be held on September 23 – 24 and is open to the public free of charge.