Authorities in the central city of Danang have decided to waive admission fees for many local tourist attractions next year.
Under the decision, visitors to the Marble Mountains, Danang Museum, the Museum of Fine Arts and the Museum of Cham Sculpture will be totally exempted from entrance fees in 2021.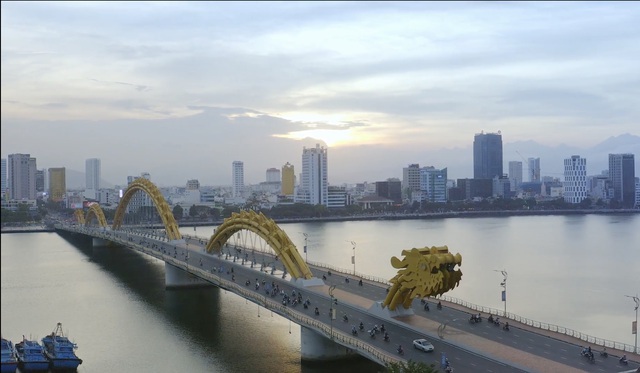 The Dragon Bridge in Danang City.

The city previously considered just offering free entry for the first six months of 2021 and a 50% discount in the second half of the year.
However, the local tourism sector has been hard hit by Covid-19 with a sharp decline in tourists, so Danang has approved the free admission for the whole year.
In the first three weeks of July, the number of travellers to Danang drastically increased, up 2.8 times against only 245,000 in May.
However, by the end of July, Danang faced a Covid-19 outbreak which forced the city to impose a long social distancing period. This has once again battered the municipal tourism sector.
Danang's tourism industry has been forecasted to be able to fully recover in 2022.
Vice-chairman of the Danang People's Committee Le Trung Chinh, worked with the municipal Department of Tourism on a plan to restructure the city's tourism sector by 2025 and a vision until 2030.
The city will focus on diversifying international and domestic visitors to reduce the dependence on Chinese and South Korean visitors.
Danang will also develop more tourism products besides sea tourism, such as festivals and cultural events and river tours. Dtinews
Khanh Hien