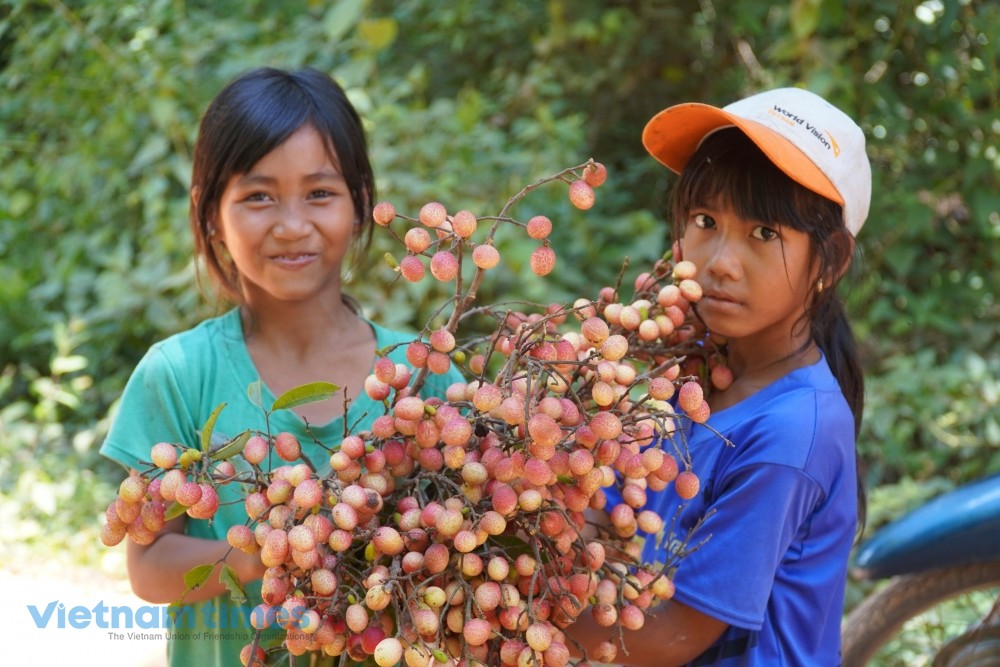 Forest lychee fruits are considered a gift from heaven to Dong Giang communers. Photo: Vietnam Times
The Salon forest in Dong Giang upland commune is home to various fruits, including forest lychee. Every year during rainy season (May – October), hundreds of lychee trees laden with ripen fruits attract children living some 3km away.
K' Van Vung, 13, and his friends often drive up the Salon forest during this time of the year to pick lychee. Vung said he is often the one who climbs up the tree and picks bunches of ripening lychees. The children then peel the fruits and enjoy a "feast" right under the tree.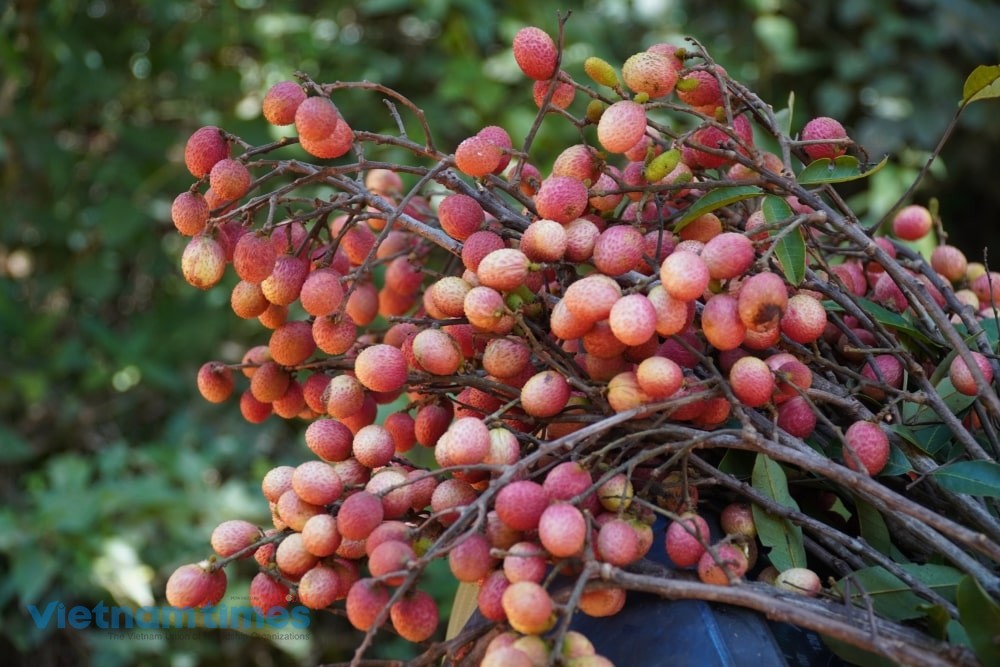 Photo: Vietnam Times
Forest lychee has an inviting light sweet and sour taste.
"There are a lot of forest lychee trees in the Salon area, children often come here to pick up the fruits," Van Nhat Hung, a local told Vietnam Times. "The tree often grows near the mountain foot. It only bears fruits in summer."
Local people in Dong Giang commune have been eating forest lychee for generations. The fruit is a favorite snack for not only children but also adults.
"I love its sour taste. It's very delicious when eaten with chili salt," K' Thi Thu, a resident in the commune said. "We also mix lychees with sugar and chili salt, put them in a jar for later eating."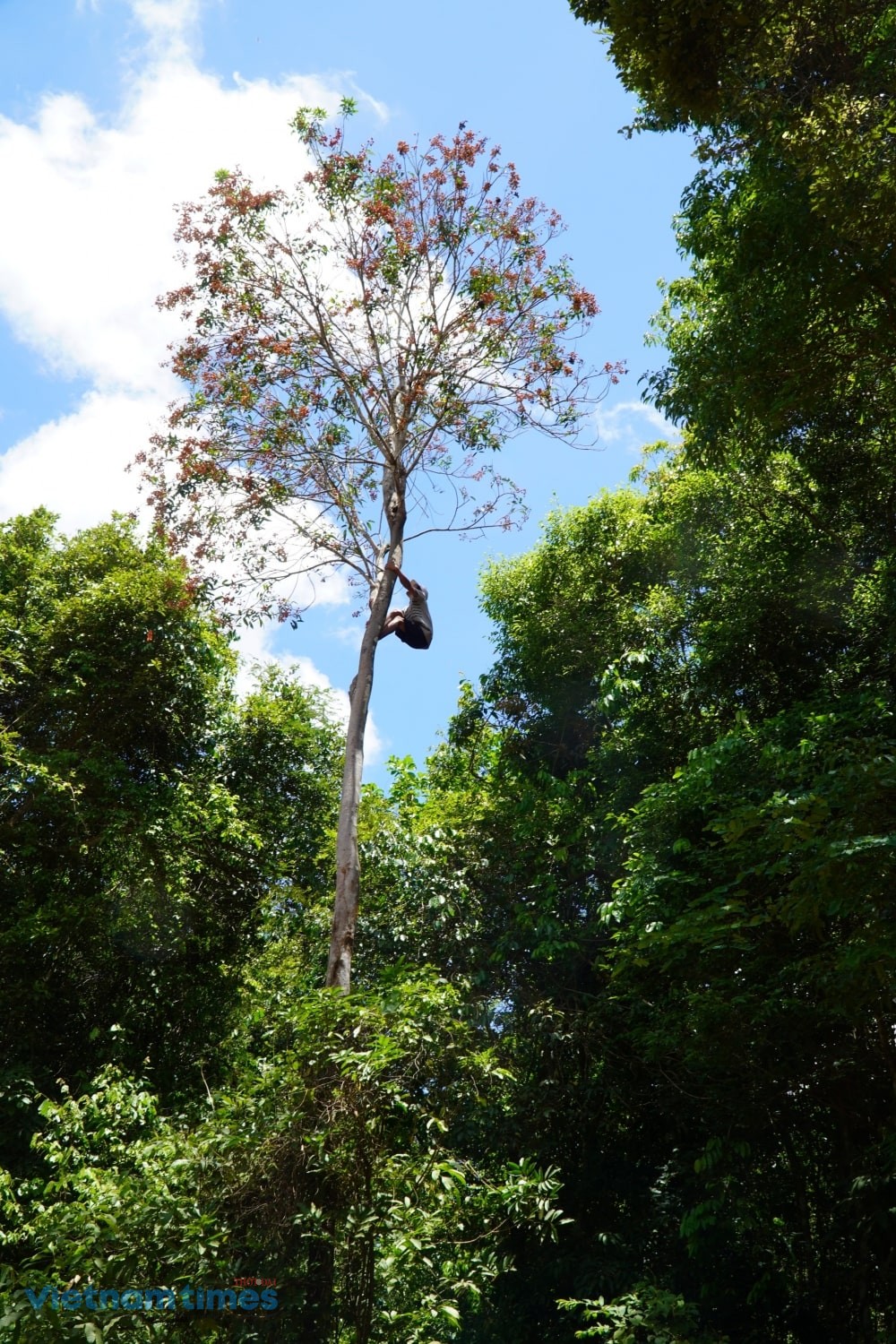 Forest lychee tree is taller than the normal type. Photo: Vietnam Times
Local farmers also pick baskets of forest lychees to sell to villagers and tourists. One kilogram is sold at VND 30,000 – 50,000 (US$ 1.3 – 2).
Nearby communes such as Dong Tien, La Da, Da Mi, are also home to many forest lychee trees. Forest lychee is one of the specialty forest fruits of the highland province of Ham Thuan Bac.