Maradona told friends that when he died he wanted to be embalmed. (Photo: Thanh Nien)
Maradona, who died from a heart attack on Wednesday aged 60, told friends during the coronavirus lockdown that when he died he wanted to be embalmed and put on a show for fans, according to Martin Arevalo, a journalist who was close to the former Argentina captain.
"When the idea of a statue first came up he said: 'No, I want them to embalm me'," Arevalo told TyC sports. Arevalo, one of the few reporters who enjoyed Maradona's confidence, confirmed the details of the footballer's wishes to Reuters, adding that Maradona wanted "to remain with us forever".
One of the people present when Maradona proposed the idea was his lawyer Matias Morla, who suggested the former Napoli and Boca Juniors forward formalize his request with a notary, something he did on Oct. 13, Argentine media reported.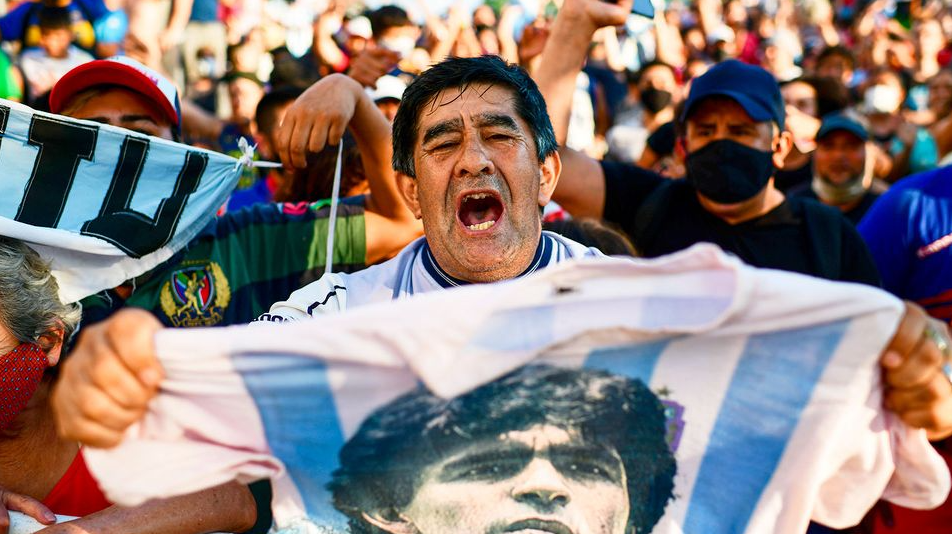 Three days of mourning have been declared in Argentina after Maradona's death. (Photo: Getty)
It has now been said the forward told lawyer Matias Morla in a letter he wished to be embalmed and put on a show to the public, like former Russian leader Vladimir Lenin. Maradona's letter, signed on October 13, just weeks before his death from a heart attack, says: "After a deep analysis I want to express my wish that after my death my body be embalmed and exhibited in said museum, surrounded by my maximum trophies, personal objects, and beloved memories to continue receiving the affection of the people from that place," Talk Sports cited.
Mario Baudry, the lawyer of Maradona's last partner Veronica Ojeda added: "The plan is to create a mausoleum somewhere for fans to visit. "It was something Maradona had also discussed with his brothers", he added "The proposal we have is serious, concrete and with the expenses covered but ultimately it would be the responsibility of the football federation."
The family, however, were set to bury Maradona alongside his parents at a cemetery on the outskirts of Buenos Aires.