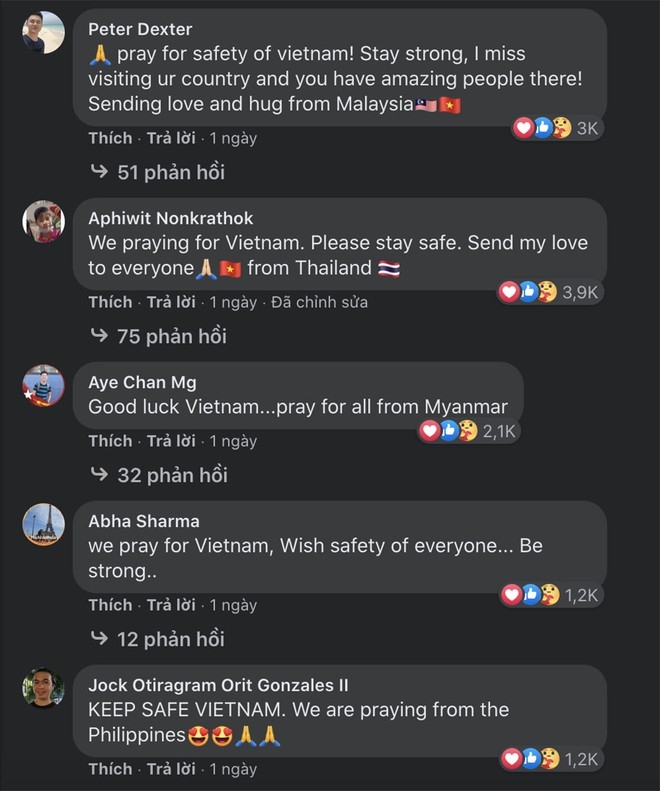 A lot of foreigners show their empathy to Central Vietnam (Photo: Thanh Nien)
Central provinces, including Thua Thien Hue, Quang Tri, Quang Binh have been battered by record-high floodwater in the past two weeks. To date, 111 lives have been claimed, at least 22 people gone missing, hundreds of thousands of households submerged underwater, leaving people in destitution.
Witnessing the urgent situation, not only Vietnamese Internet users but also foreign netizens moved by the resilience and braveness of central people.
The ASEAN Beauty Pageant has recently posted on its Facebook fan page a series of photos picturing the sufferings of central provinces with a caption saying "We pray for Central Vietnam". The post garnered thousands of likes and comments.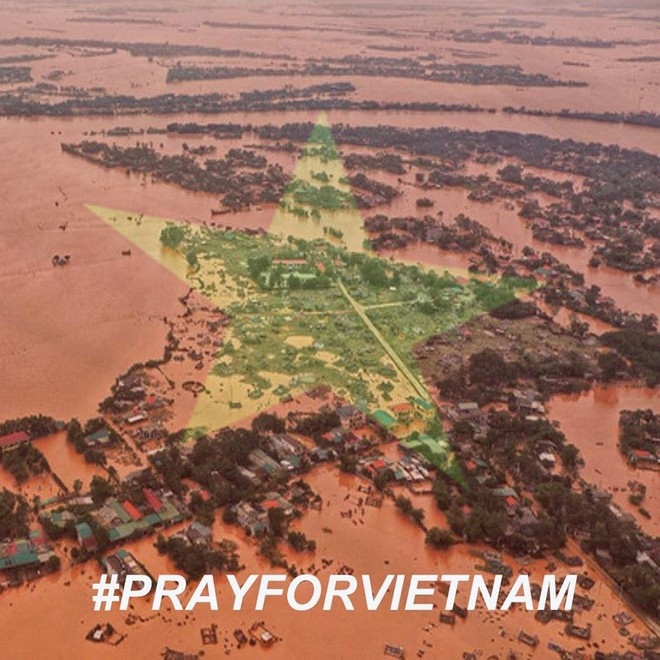 The photo grabs large attention on the Internet (Photo: Thanh Nien)
A large number of foreigners leave comments on the photo of Quang Tri inundated in floodwater with the background of Vietnam's flag.
"Pray for peace in Vietnam. Stay strong. From Indonesia", an account named Vino Narke wrote. "May Vietnamese people keep their strong spirit during this difficult time. We pray for you".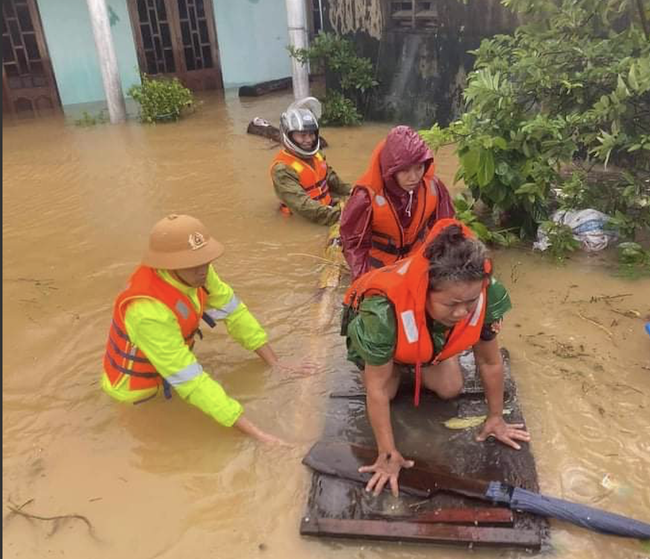 (Photo: Bao Dan Sinh)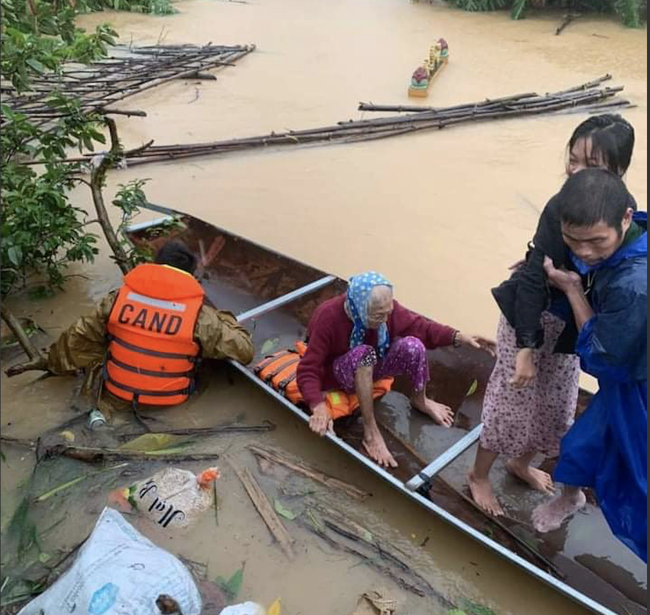 (Photo: Bao Dan Sinh)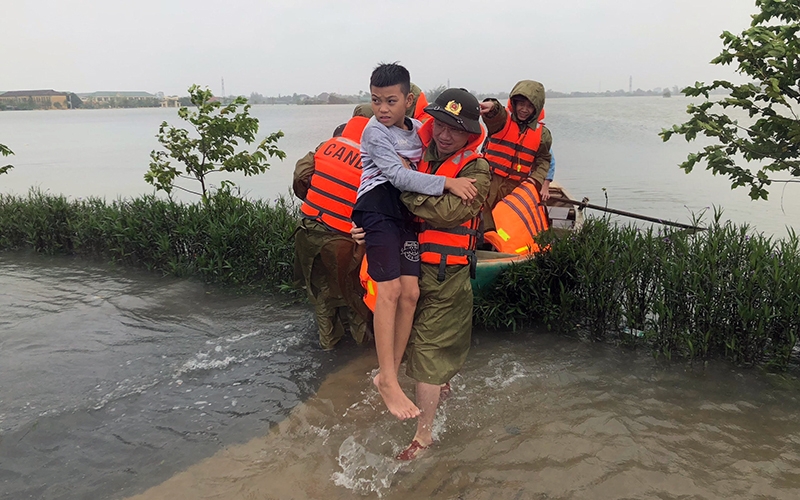 (Photo: Nhan Dan)
The photo capturing local people being rescued by the rescue force in the floodwater also grabs huge attention. Many netizens praised the bravery of "real-life warriors". "They are so great!", one account comments.
"My heart breaks looking at these photos. Why do the Central people are suffering from natural disasters that often? May they are all safe and sound", Jack Nao, from the Philippines commented.
"May all Vietnamese people stay safe. The disaster will soon to end. We ASEAN friends are praying for you", he added.
"I have been to Vietnam on business trips and holidays. Quang Binh is one of the provinces I've visited in the central region. During my boat trip exploring caves in Quang Binh, the boat riders used to say that the floodwater would even raise to the ceiling of the caves", Lwin Moe Tsai, a Malaysian teacher was quoted by Thanh Nien. "To be honest I didn't believe a word at that time, but as I look at the flood photos, I realized how resilient and brave Vietnamese people are. I hope everything will go back to normal soon".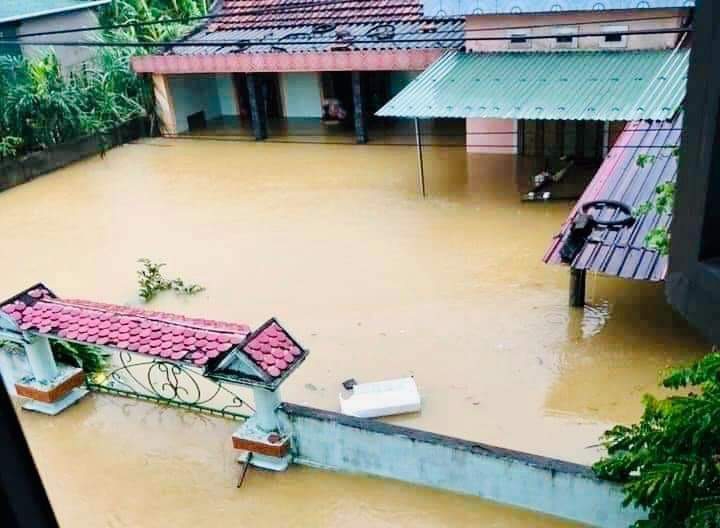 Thousands of houses submerged in the floodwater (Photo: Bao Dan Sinh)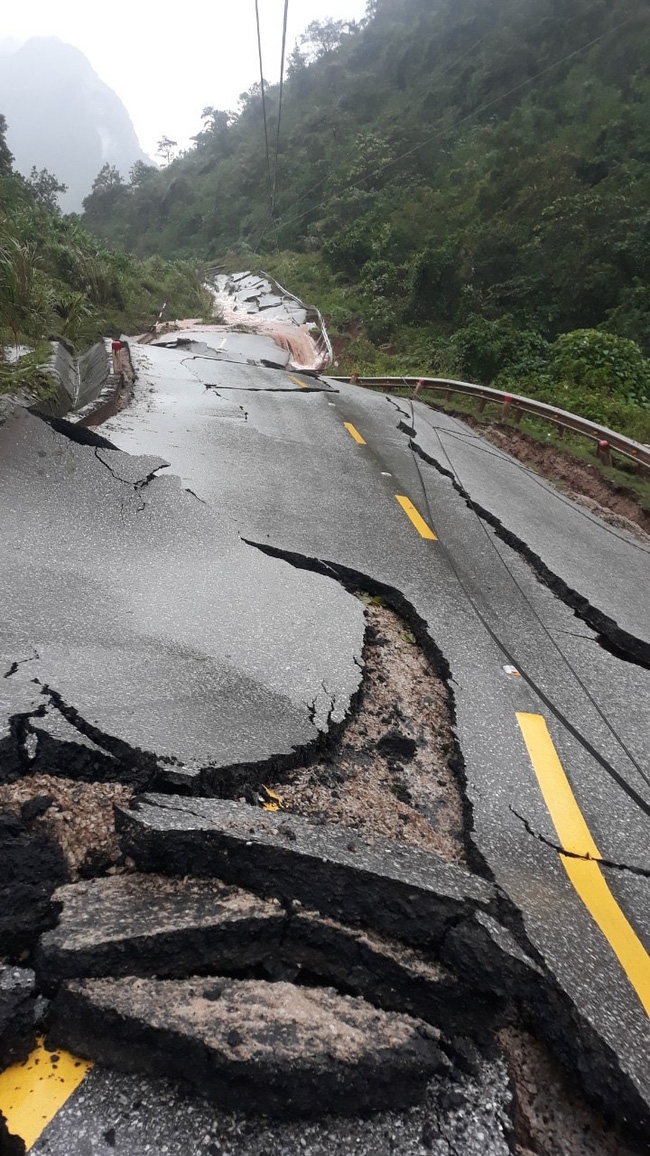 Roadways are badly damaged (Photo: Bao Dan Sinh)