Addressing the opening ceremony, Nguyen Huong Giang, leader of the provincial government, affirmed that Bac Ninh, formerly known as Kinh Bac, is rich in historical, cultural and revolutionary traditions in Vietnam.
"Bac Ninh is the land where the Ly dynasty that developed Dai Viet (Vietnam) civilization was formed. It is the ancestral home of Buddhism, and the first center of Confucianism in the country. Throughout thousands of years in history, Bac Ninh has possessed a system of diverse, rich and unique cultural heritages."
Notably, she said among local folk performances, Quan Ho (love duet singing) has been recognized by UNESCO as an Intangible Cultural Heritage practice. Since its recognition in 2009, the art genre has been invested, preserved, and popularized both domestically and internationally.
The Quan Ho festival 2023 themed Returning to the Land of Quan Ho is one of the activities to continue fulfilling Vietnam's commitment to UNESCO regarding preserving and promoting the value of the representative intangible cultural heritage of humanity.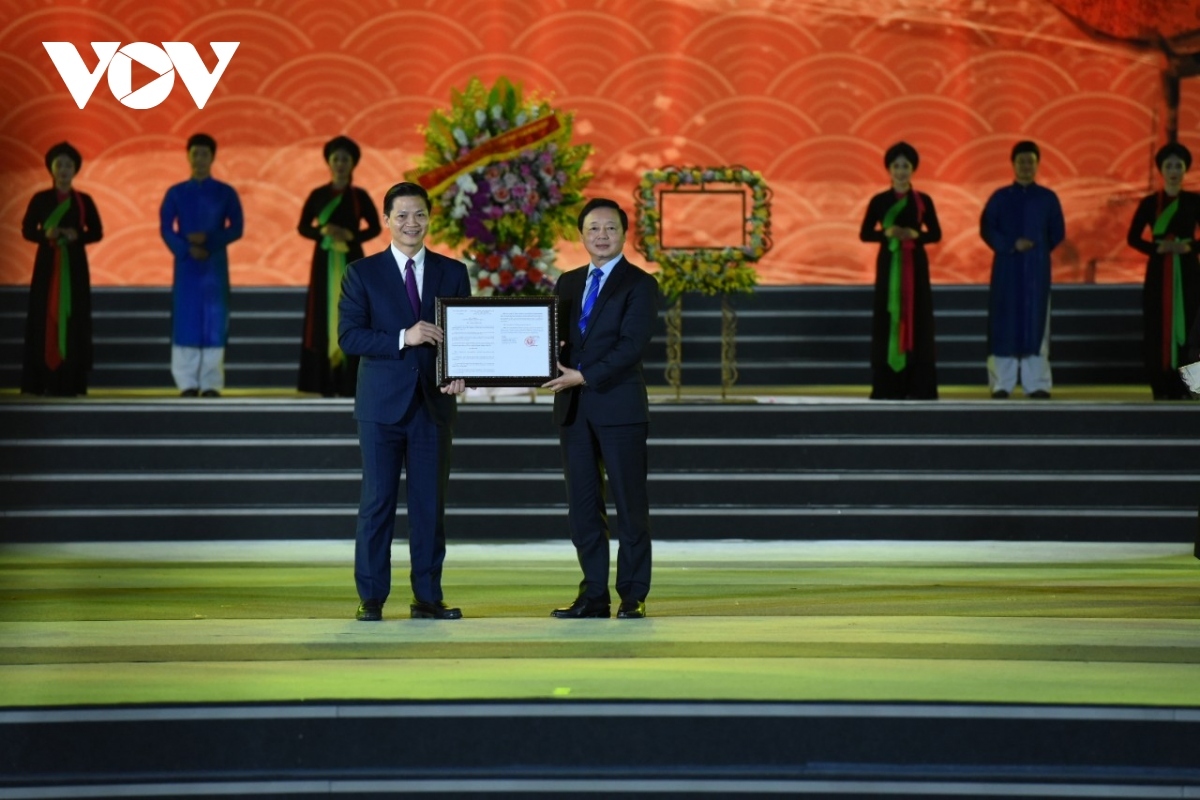 With about 30 activities taking place over five days, the festival aims to popularize the quintessence and national cultural identity representing various regions across the country.
Besides Quan Ho folk singing, artists from regions will perform different art genres recognized by UNESCO as Intangible Cultural Heritages, such as Xoan singing (Phu Tho), Vi Giam Nghe Tinh (Ha Tinh), royal court music (Hue), gong beating (Dak Lak), Don ca tai tu (Bac Lieu), and Bai Choi (Quang Nam).
At the ceremony, the organizing board honoured three national treasures recognized by the Prime Minister in January 2023. They are Dong Son Culture bronze jar, Tinh Lu pagoda stone stele, and Quan The Am (Buddhist bodhisattva) statue of Cung Kiem pagoda.