The event, with the theme of Vietnam-Republic of Korea cultural exchange, has been organized by the Da Nang International Terminal Investment and Operation Joint Stock Company (AHT).
The international passenger terminal has been beautifully decorated to showcase the traditions of both countries, featuring symbols such as ancient houses in Hoi An, Hanok traditional houses, star-shaped lanterns, and Korean moon rabbits.
International visitors were highly impressed with the art performances presented by Trung Vuong Theater's artists, which included Korean folk dances, Vietnamese bamboo dancing, and lion dances.
Participants also had the opportunity to enjoy playing folk games and exploring booths displaying a variety of Vietnamese and Korean souvenirs.
One booth, featuring a selection of green bean cakes, rice cakes, and sesame seeds, attracted passengers who sampled traditional candies from both countries.
A booth showcasing To He (toy figurines) captured the attention of both children and adults. Additionally, there were displays of paper flowers from a 300-year-old craft village in Thua Thien-Hue province and traditional masks from both Vietnam and the Republic of Korea.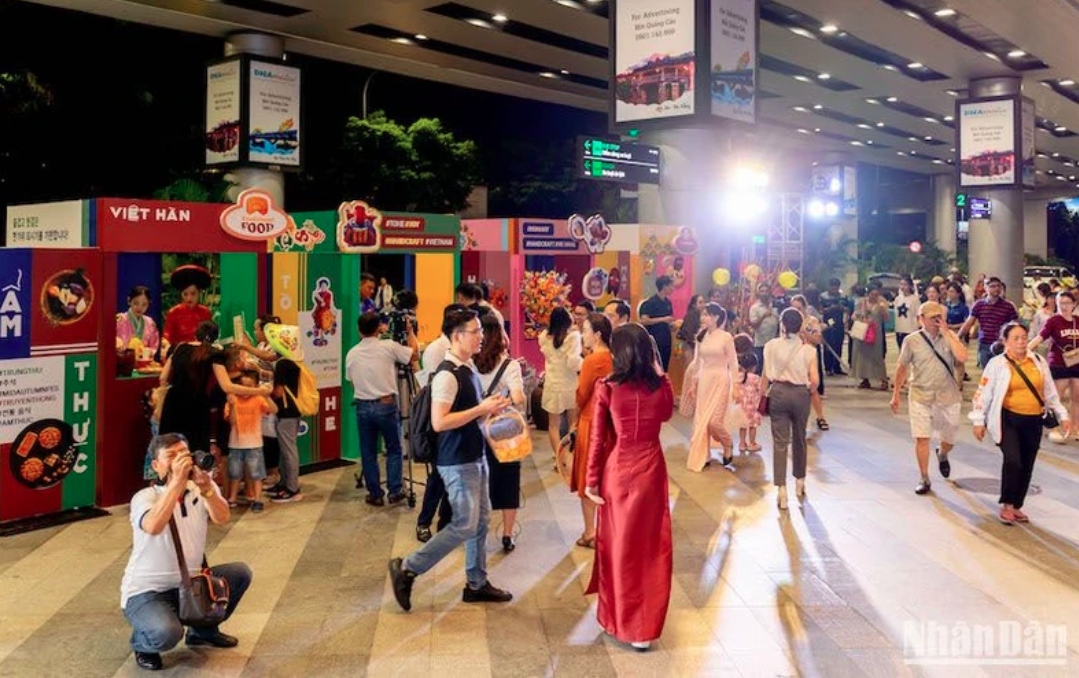 The event is scheduled to continue until September 29.