Vinmec International General Hospital
Vinmec is one of the most modern international hospitals in Vietnam with all medical equipment is imported from leading medical equipment brands in the world to ensure the efficiency, safety, time saving and environmentally friendly, Fancy District reported.
Vinmec operates on a non-profit basis with systems including hospitals, research institutes like "Stem Cell Research Institute"; "Cancer Research Institute", … similarly to many reputable healthcare systems in the world. And with a total number of branches reaches up to 8 branched in 6 big cities across Vietnam and expected to expand more n 2018, Vinmec assure to meet the patient demand perfectly and comprehensively.
Photo: toplist.vn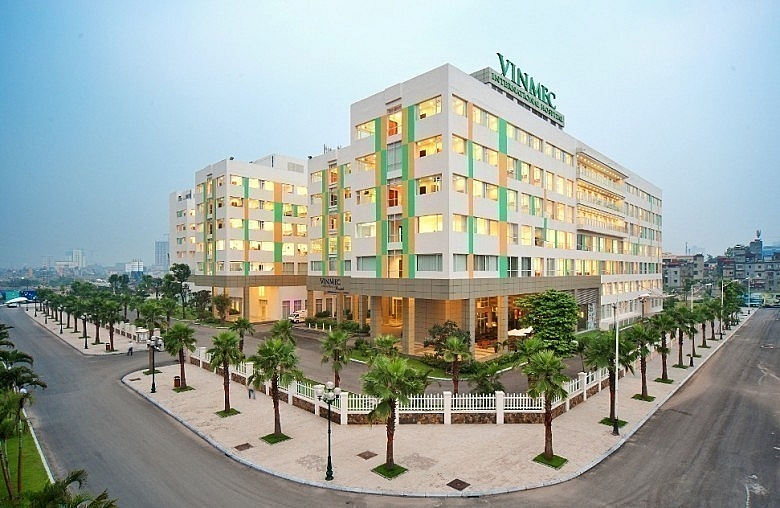 Photo: Fancy District
Working hours: General & Specialist Clinics : Mon-Fri: 8am-5pm; Sat: 8am–12am
Obstetrics and Gynecology, Gastroenterology, Dentistry: like above
Pediatric clinic: Mon-Sun: 8am-5pm
Address & Tel:
Vinmec Times City: 458 Minh Khai St, Ha Noi; 0297.398.5588
Vinmec Phu Quoc: Bai Dai, Ganh Dau, Phu Quoc Dist., Kien Giang Province; 024.3974.3556
Vinmec Central Park: 208 Nguyen Huu Canh St., Binh Thanh Dist, HCMC; 028.3622.1166
Vinmec Nha Trang: 42 Tran Phu St., Vinh Nguyên, Nha Trang City; 0258.3900.199
Vinmec Ha Long: 10A LeThanh Tong, Hon Gai, Hạ Long City, Quang Ninh City; 0203.3828.188
Hanh Phuc International Hospital
Hanh Phuc International Hospital received its first patient on January 3, 2011, and was developed with the goal of becoming a leading hospital for women and children patients in Vietnam and the Indochina. The International hospital follow Singapore standards of health system.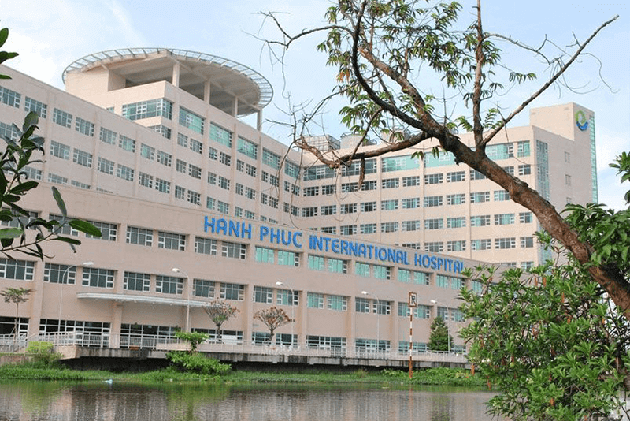 Photo: Saigon Local Tour
Photo: Suckhoe Tips
Hanh Phuc International Hospital operates based on the philosophy of "Celebrating life" because life is invaluable, every patient coming to the hospital will be staffed by highly qualified, talented and qualified medical doctors. Enthusiastic health care comprehensive. A place where mothers will think of the first part of their journey.
Address: 97 Nguyen Thi Minh Khai St, Dist. 1, HCMC, VN
Japanese International Eye Hospital in Hanoi (JIEH)
JIEH started operating in October 2014, meeting the demand for examinations and treatments of eye diseases for the Vietnamese as well as international patients, Viet Vision Travel reported.
This is the heartfelt project of Dr. Hattori Tadashi, one of the leading experts in surgical glaucoma and cataract surgery.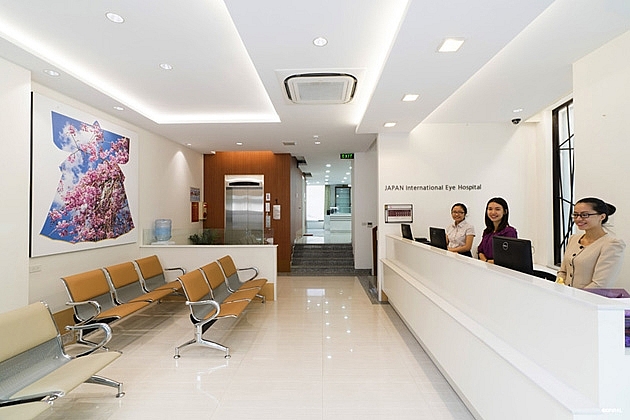 Photo: Viet Vision Travel
Japan International Eye Hospital is the first unit in Vietnam using machine Mel 90 (Carl Zeiss – Germany) and one of the first 3 ones in Vietnam using the Visumax machine (Carl Zeiss – Germany) in Lasik surgery.
Working hours: Mon-Sun:7am-12am & 1pm-7pm
Address: 32 Pho Duc Chinh St., Ba Dinh, Ha Noi
Thu Cuc International General Hospital in Hanoi
General Hospital International belonging to Zinnia Corporation is one of the most modern non-government hospitals in Vietnam. The hospital is highly regarded for both high-quality healthcare and customer services.
It also has a system of specialized medical equipment and a team of well-qualified physicians. Thu Cuc Hospital always has exchange programs and technology with major hospitals in advanced countries, especially South Korea and Singapore.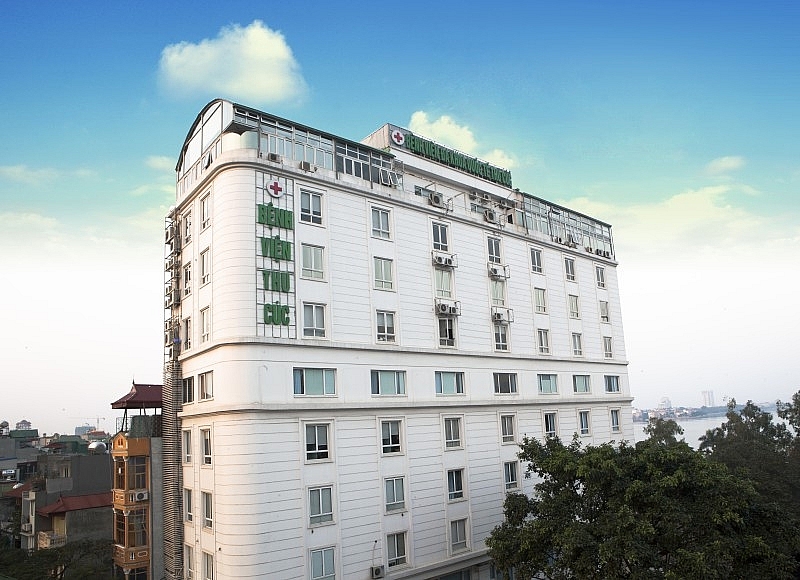 Photo: Zinnia.vn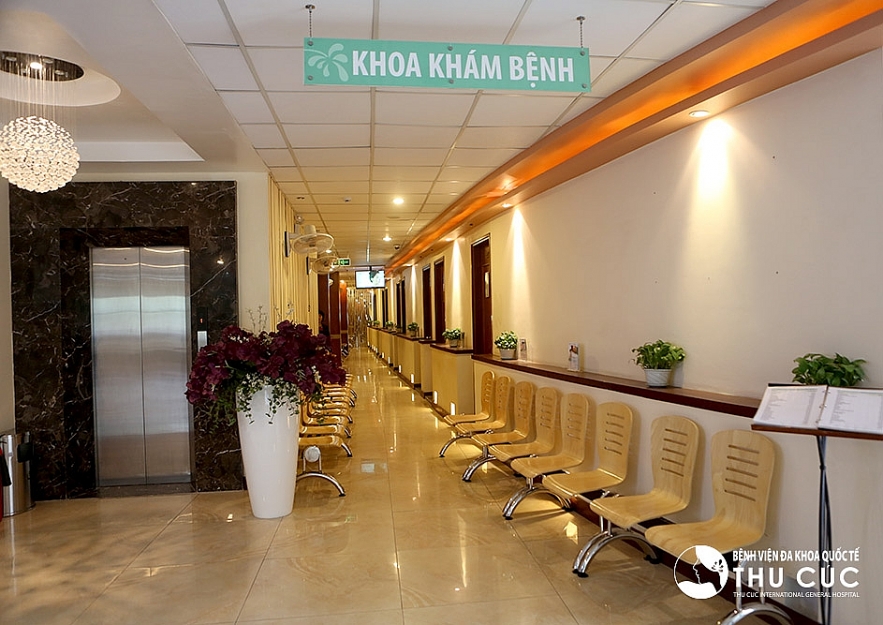 Photo: Thu Cuc International Hospital
Thu Cuc International General Hospital also gathers a team of excellent doctors from many countries. Most of them used to make a long-term commitment to leading public hospitals in Vietnam.
The hospital has 14 top doctors about cancers in Singapore, including Dr. Lim Hong Liang – the Vice-Chair of the Medical Council of the National University Hospital (NUH), and Dr. Nguyen Xuan Thanh – Assoc. Prof., PhD., 1st Degree Specialist, and Vietnamese People's Physician.
Address: No. 286 Thuy Khue St, Tay Ho District
Franco-Vietnamese Hospital
Franco-Vietnamese Hospital (FV) is a general hospital, 100% foreign capital and founded by a group of 10 French doctors. With 220 beds, 1500 visits per day, FV provides a comprehensive examination, counseling, treatment and health care services spanning more than 30 specialties to patients of all ages.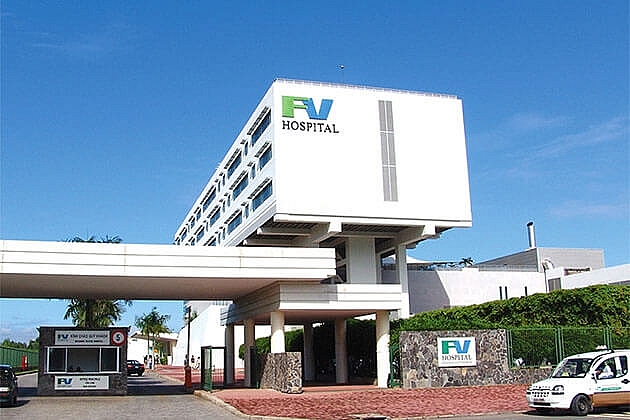 Photo: toplist.vn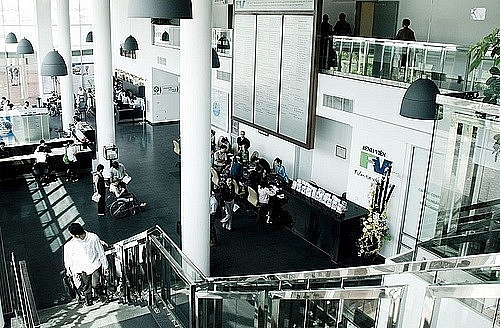 Photo: Fancy District
FV Hospital is equipped with the latest modern medical facilities and specializing in providing several medical services from medical examination, counseling to internal and external diagnostics and treatment at once.
Working hours: Mon-Fri: 7am-7pm; Sat: 7am-2pm.
Address: 6 Nguyen Luong Bang Street, Nam Sai Gon (PhuMy Hung), Dist. 7, HCMC, VN
3rd floor , Bitexco Financial Tower, 2 Hai Trieu St., Dist. 1, HCMC, VN
Hanoi French Hospital (HFH)
HFH is the first private internation standard hospital in Hanoi including 20 specialists with a high-quality healthcare environment, based on the support of Vietnamese and French outstanding experts and doctors. In consecutive years of 2007, 2008, 2009 and 2010, HFH was rewarded the honor certificates by the Ministry of Health for the excellent standard of the hospital.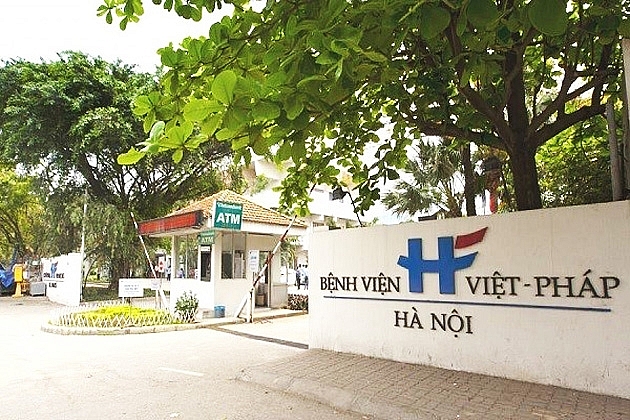 Photo: Viet Vision Travel
At HFH, the patients were thoroughly consulted by a team of French and Vietnamese doctors. One of them is Dr. Vu Quang Huy who has many years of experience as medical representatives, supervisors, Northern Vietnam medical management for Diethelm, ROHTO, and Dr. Reddy. He used to work in the Emergency Department and Antiaging Center – Bach Mai Hospital, SOS Hanoi, and now is an internal medicine physician at Hanoi French Hospital.
Address: No. 1, Phuong Mai St, Dong Da District