Vietnamese often choose vegetarian dishes for Vu Lan festival (the 15th of the seventh lunar month), a day traditionally used to pay respects to one's parents. Vegetarian spring rolls only takes 30 minutes to prepare. Made from vegetables and tofu, the dish helps improve both health and spirit during lockdown.
Photo: In My Red Kitchen
Ingredients
1 carrot
10g of basil
10g of coriander
10g of mint
200g of tofu
1 bell pepper
3 Baro onions
Lettuce
60g of peanut
60g of sesame
200ml sesame sauce
Vegetable oil
Salt and pepper
10 rice paper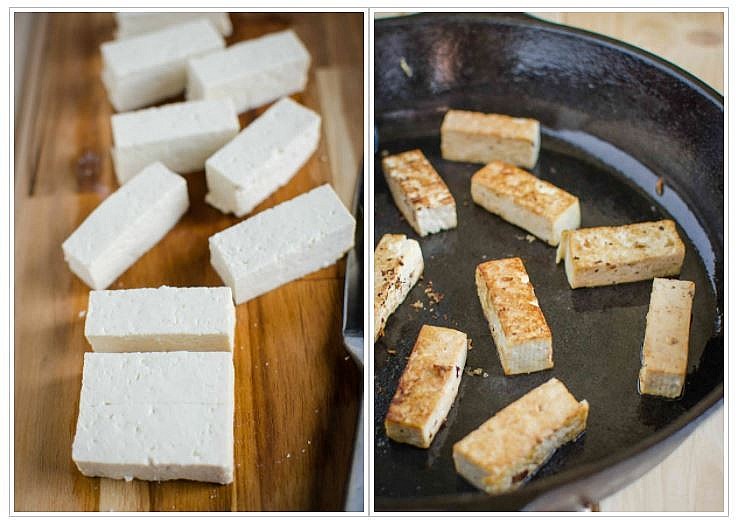 Photo: Watch What Eat
Instruction
– Wash, peel and chop the carrots into thin strips
– Wash and finely chop basil, coriander, mint, bell peppers, onion, and lettuce.
– Cut the tofu into thin rectangles.
– Fry the peanut in a non-stick pan over medium heat for about 3-5 minutes, then take them out, let the peanut cool down.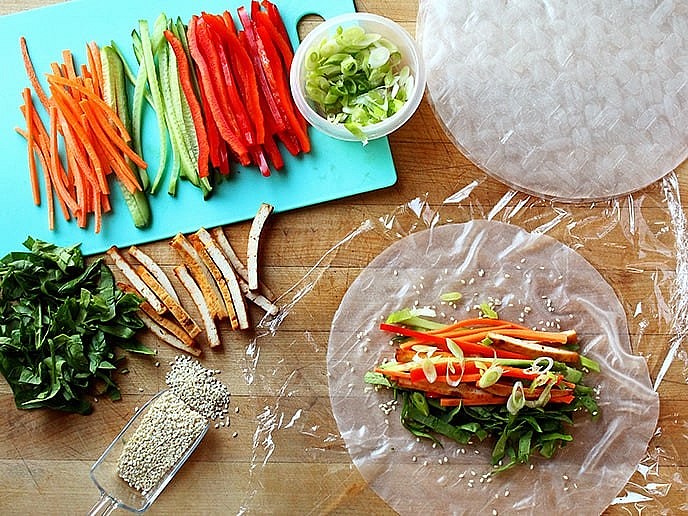 Photo: I Love Vegan
– Pour a little vegetable oil in the pan, fry the tofu on medium heat for about 2-3 minutes on each side, then season with salt and pepper.
– Dip the rice paper into water then quickly take it out, remove excess water, place the rice paper on a flat surface.
– Put tofu, carrots, bell peppers, peanuts, sesame, leeks, and chopped herbs on the rice paper. Add some peanut sauce on top of the ingredients.
Fold the edges of the rice paper toward the center and roll tightly.
Put the rolls on a plate, sprinkle sesame seeds, well-chopped cilantro, and peanuts for decoration.
Enjoy the vegetarian rolls with soy sauce.