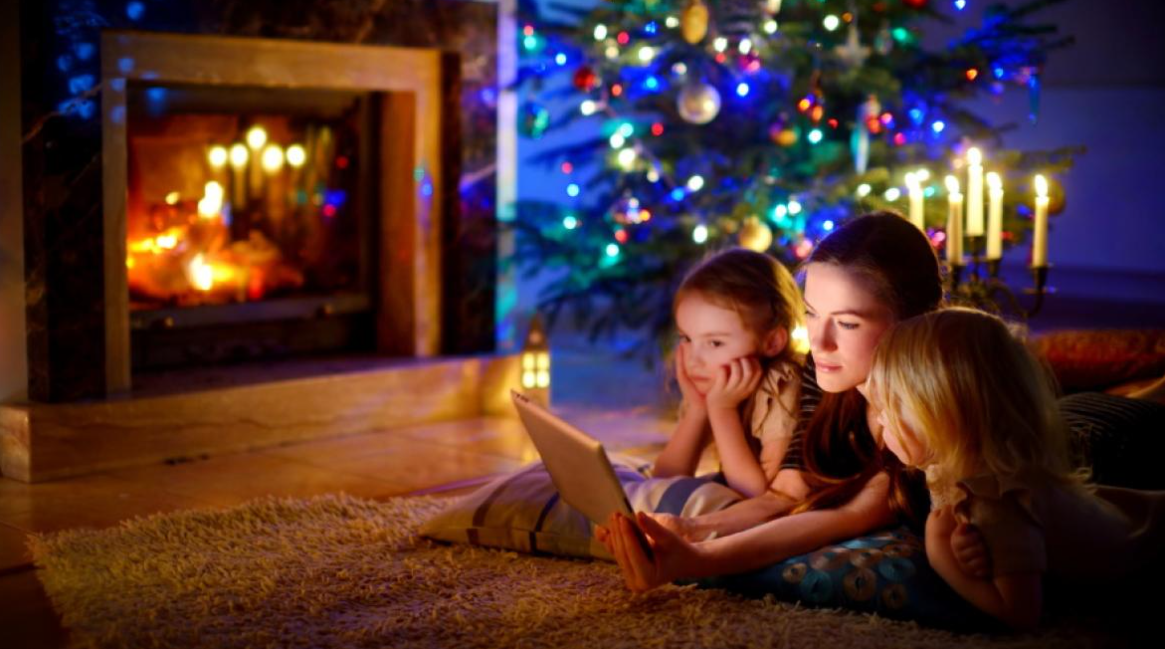 Photo: Parentmap
Classic Christmas Films for the Whole Family to Enjoy
Academy Award Acclaims Miracle on 34th Street
Miracle on 34th Street is a beloved Christmas comedy-drama film that was first released as The Big Heart in the United Kingdom. Produced by 20th Century Fox and directed by George Seaton, the film debuted in 1947. It is based on a story by Valentine Davies and features a talented cast including Maureen O'Hara, John Payne, Natalie Wood, and Edmund Gwenn.
Miracle on 34th Street was recognized with three Academy Awards, including Best Actor in a Supporting Role for Gwenn, Best Writing for Original Story for Valentine Davies, and Best Writing for Screenplay for George Seaton. The film also received a Best Picture nomination, although it ultimately lost to Gentleman's Agreement. In 2005, the Library of Congress acknowledged the cultural, historical, and aesthetic significance of Miracle on 34th Street by selecting it for preservation in the National Film Registry. Additionally, the Academy Film Archive preserved the film in 2009.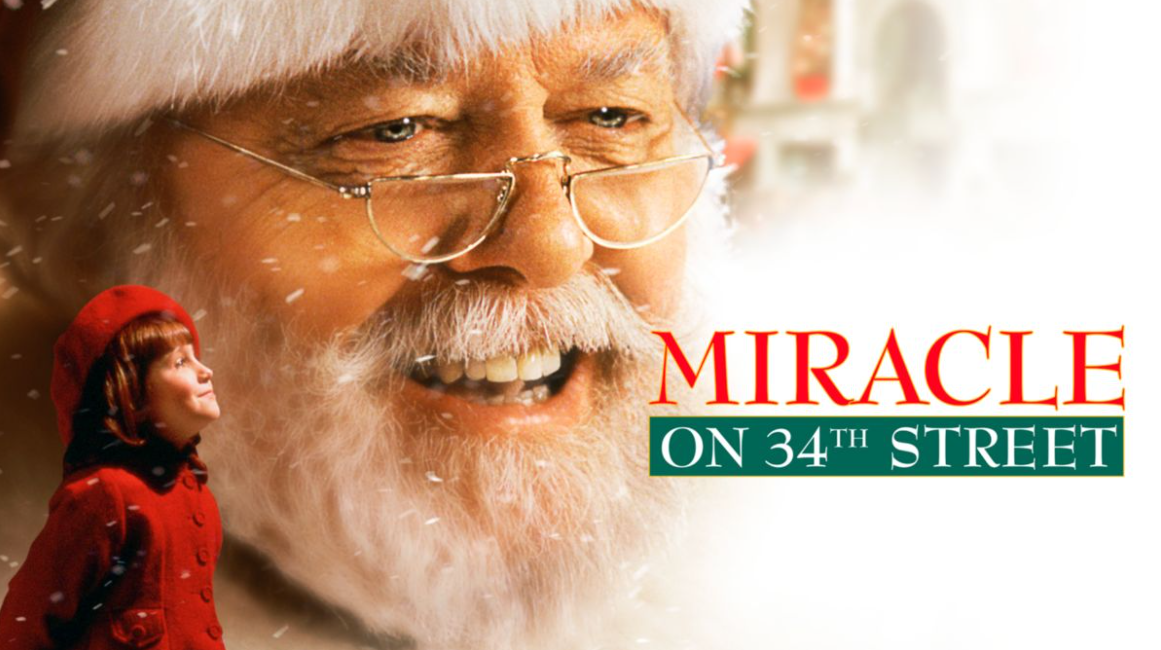 Photo: Disney+
"Home Alone" – An Everlasting Christmas Movie Favorite
Title: Home Alone (1990) – Plot Summary and Synopsis
Plot Summary:
Kevin McCallister, an 8-year-old boy known for his mischievous behavior, finds himself in a challenging situation when his family plans a trip to Paris. One night, after a particularly bratty episode, Kevin's mother, sensing the need for discipline, punishes him by having him sleep in the attic.
The next morning, chaos ensues as the McCallister family rushes to catch their flight, completely forgetting about Kevin. Waking up to an eerily empty house, Kevin initially revels in the freedom of having no family, assuming his wish to be alone has come true.
However, Kevin's excitement quickly fades when he realizes that two cunning burglars, Harry and Marv, have chosen the McCallister residence as their next target. Determined to protect his home and loved ones, Kevin employs a series of ingenious traps and tricks to outsmart the criminals.
As the days pass, Kevin's resourcefulness and resilience are tested, but he never gives up. Meanwhile, his mother and the rest of the family try everything in their power to get back to Kevin, unaware of the imminent danger he faces.
Will Kevin successfully defend his home and reunite with his family, or will the burglars prevail in their sinister plans? Home Alone is a heartwarming and hilarious holiday film that explores the power of family, resilience, and the unexpected bravery of a young boy thrust into a challenging situation.
Synopsis:
Home Alone is a classic 1990 film that follows the story of Kevin McCallister, an 8-year-old boy who inadvertently gets left behind when his family leaves for a trip to Paris. Mistakenly believing his wish for being alone without family has come true, Kevin soon discovers that his home is at risk of being burglarized by two seasoned criminals. Determined to protect his family's home, Kevin sets up an array of creative and amusing traps to outwit the burglars and ensure their capture. With its mix of comedy, heartwarming moments, and suspense, Home Alone captures the holiday spirit while showcasing the resilience and resourcefulness of a young boy left to defend his home against all odds.
According to Rotten Tomatoes, "Home Alone" is positioning itself as a beloved Christmas classic, and the film successfully captures the essence of the holiday. This heartwarming movie centers around a young boy who finds himself alone at home, which allows for an entertaining exploration of his imagination as he takes full advantage of having an entire house to himself. The clever and inventive ways in which he handles the challenges that come his way consistently make for an enjoyable viewing experience.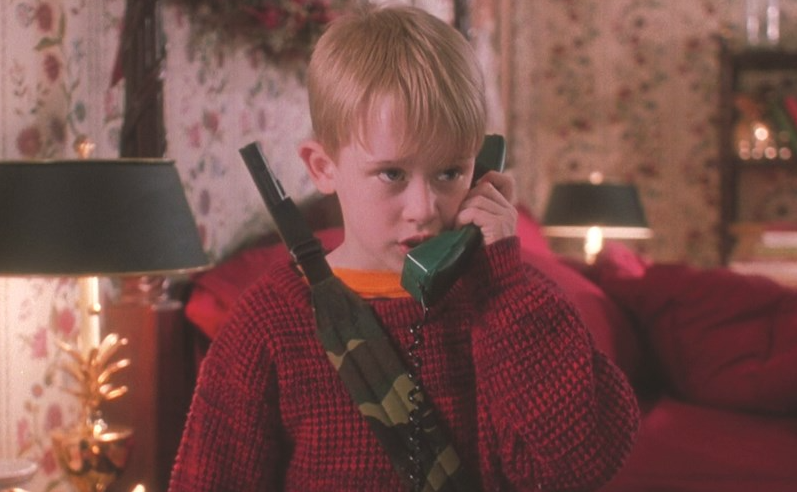 Photo: FilmScene
Student Fined by Teacher for Failing to Complete Homework
Scrooged is a 1988 American Christmas comedy film directed by Richard Donner and written by Mitch Glazer and Michael O'Donoghue. It is a contemporary adaptation of Charles Dickens' 1843 novella A Christmas Carol. In this modern retelling, Bill Murray portrays Frank Cross, a cynical and self-centered television executive, who experiences a series of encounters with ghosts on Christmas Eve. These spirits aim to guide him towards rediscovering the true meaning of Christmas.
Scrooged, a Hollywood production, was filmed within a span of three months on a budget of $32 million. Since its release, the film has gained popularity as a frequent television feature during the Christmas season. Some critics consider it as an alternative to conventional Christmas films, while others assert that Scrooged was ahead of its time, rendering it significant in the contemporary era. The movie has also garnered recognition by being featured on several lists of the top Christmas films.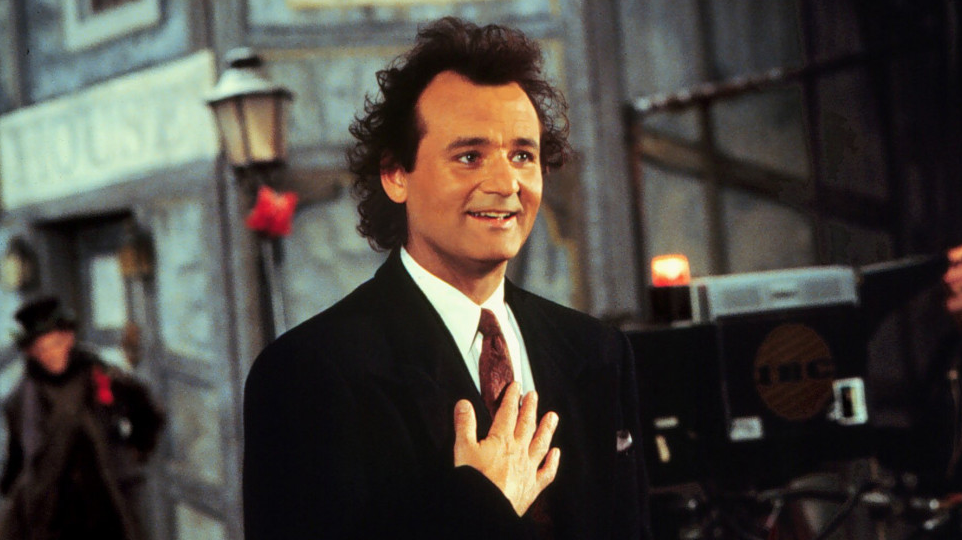 Photo: Into Film
Michigan City Records Stunning White Christmas Miracle
The film in question was produced and distributed by Paramount Pictures. It holds significance as the first release to utilize VistaVision, a widescreen format developed by Paramount that employed double the surface area of conventional 35mm film. This expansive negative was also utilized to produce high-quality, finely detailed 35mm prints.
"White Christmas" was a highly successful film that resonated with audiences, generating a remarkable $12 million in theatrical rentals. Adjusted for inflation, this impressive figure amounts to $114,245,353 in today's currency. The film's financial success makes it stand out as the highest-grossing film of 1954, surpassing other contenders by a significant margin. Furthermore, "White Christmas" also held the distinction of being the top-grossing musical at that time. Overall, the film's domestic box office earnings reached an impressive $30 million. Given its enduring popularity, Paramount even decided to re-release the film theatrically in the United States in 1961.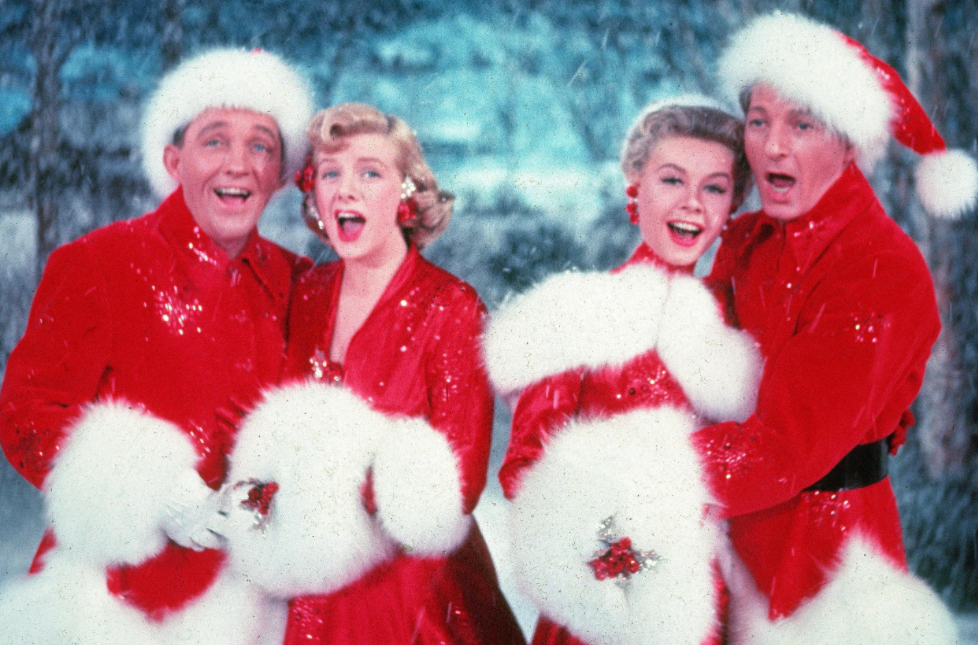 Photo: The Time
Experience the Magic of 'Meet me in St. Louis' the Musical
Meet Me in St. Louis is a delightful musical that features exceptional performances from Judy Garland and Margaret O'Brien. It is a heartwarming holiday treat that can be enjoyed by audiences of all ages. The film received critical acclaim and was a commercial success, becoming the second highest-grossing picture of 1944. It also holds the distinction of being MGM's most successful musical of the 1940s. In recognition of its cultural significance, Meet Me in St. Louis was added to the United States National Film Registry by the Library of Congress in 1994.
The film received nominations for four prestigious Academy Awards, including Best Writing for Adapted Screenplay, Best Cinematography in Color, Best Music for Scoring of a Musical Picture, and Best Music for the song "The Trolley Song," written by Ralph Blane and Hugh Martin.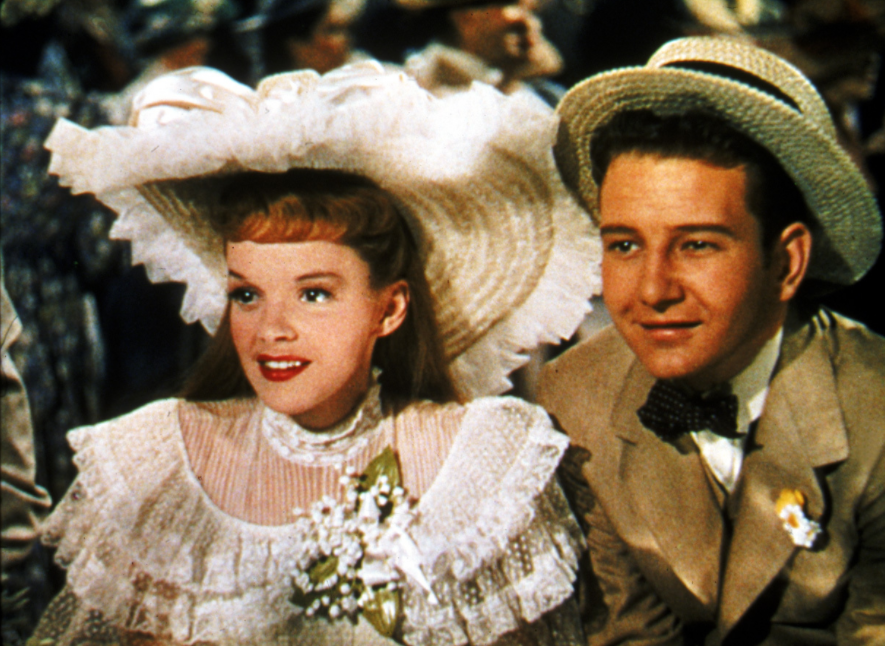 Photo: IMDB
Top Animated Christmas Films
The Grinch Attempts to Spoil Christmas
Two of the most cherished Christmas tales feature protagonists who, initially, harbor a strong aversion towards the holiday season. Charles Dickens immortalized Ebenezer Scrooge, while Dr. Seuss (Theodore Geisel) introduced the iconic Grinch, a character so disenchanted with Christmas that he resolves to ruin the festivities for the entire community of Whoville by confiscating their decorations, food, and presents.
According to renowned film critic Roger Ebert, the underlying message of Christmas is not solely about material possessions like presents and candy canes, but rather about the values of kindness and togetherness. In the heartwarming movie adaptation of Dr. Seuss' "How the Grinch Stole Christmas," the Grinch's transformative journey, including being invited to dine with Cindy Lou's family, might just inspire audiences to embrace the true spirit of the holiday season and experience a profound change of heart.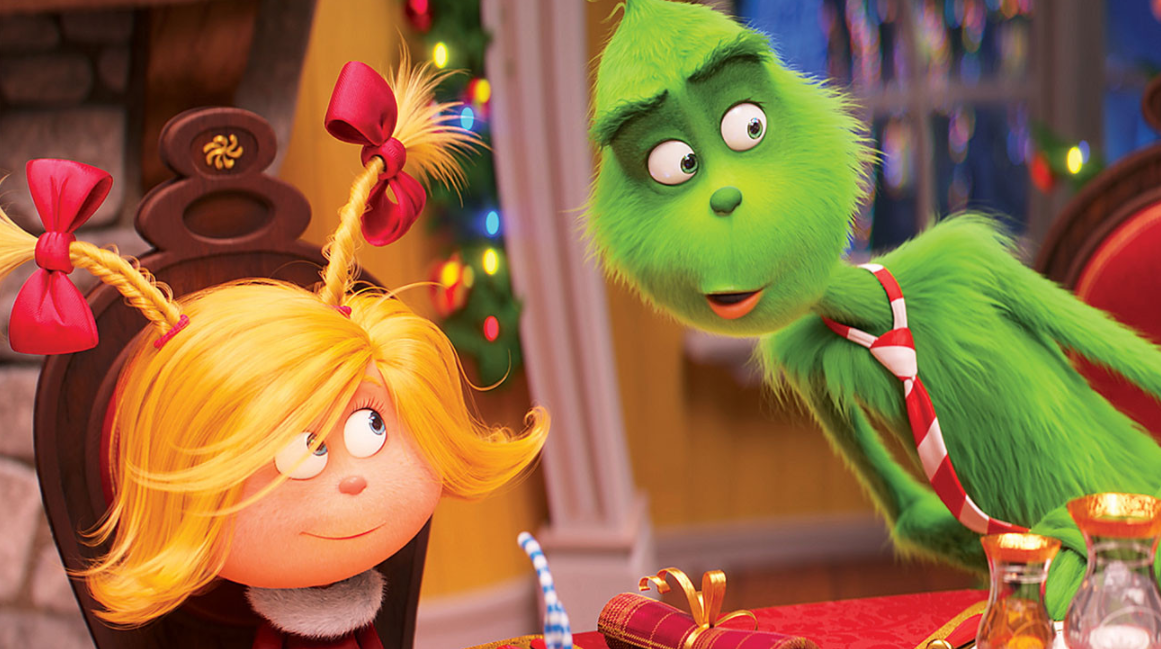 Photo: Hollywood Reporter
Klaus School Launches Innovative Robotics Program
Klaus is an award-winning 2D-animated Christmas comedy film released in 2019. The film, written and directed by Sergio Pablos, marks his directorial debut and was produced by his company, Sergio Pablos Animation Studios. Klaus was distributed by Netflix and received critical acclaim for its animation, story, and vocal performances. It won numerous awards, including Best Animated Feature at the Annie Awards and Best Animated Film at the British Academy Film Awards.
According to review aggregation website Rotten Tomatoes, the film has received an impressive approval rating of 94% based on 67 reviews, with an average rating of 7.6/10. The critical consensus states that Klaus features stunning hand-drawn animation and a humorous, heartwarming narrative, making it a strong contender for holiday classic status. On Metacritic, the film has achieved a weighted average score of 65 out of 100, based on 13 critics, indicating generally positive reviews.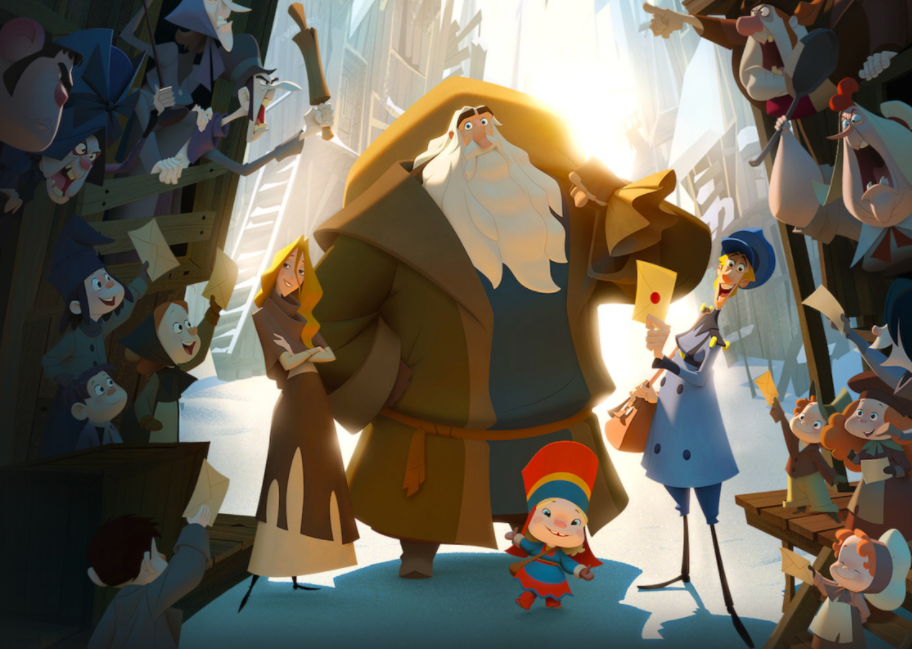 Photo: Aangelus News
Snowman Struggles to Survive in Rising Temperatures.
"Frosty the Snowman" is a beloved animated Christmas television special that premiered in 1969. Produced by Rankin/Bass Productions, it holds the honor of being the first television special to showcase the endearing character of Frosty the Snowman.
The narrative of the special revolves around a collective of school children who construct a snowman named Frosty and affix a magical hat to his head, consequently bringing him to life with mystical abilities. However, upon observing the escalating heat and fearing his imminent melting, Frosty embarks on a journey to the North Pole for his own preservation, accompanied by a young girl named Karen and a rabbit named Hocus Pocus.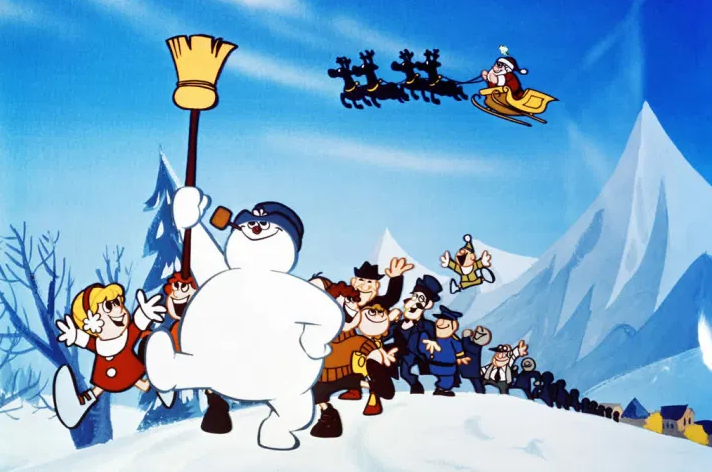 Photo: Entertainment
2020's Top Christmas Series on Netflix
"Netflix Releases Dash & Lily Today"
This limited eight-episode series is inspired by the New York Times bestselling book, Dash & Lily's Book of Dares. The show follows the story of two young individuals who engage in a unique form of communication through a shared notebook, exchanging thoughts and challenges in the bustling city of New York. Despite their ongoing connection, they never have a direct face-to-face conversation.
The movie portrays an enchanting holiday romance that blossoms as two individuals, Dash and Lily, engage in a captivating game of dares, share their dreams and reveal their deepest desires through a shared notebook. Set against the backdrop of New York City, their whirlwind experience takes them to various locations within the city, adding a touch of magic to their journey.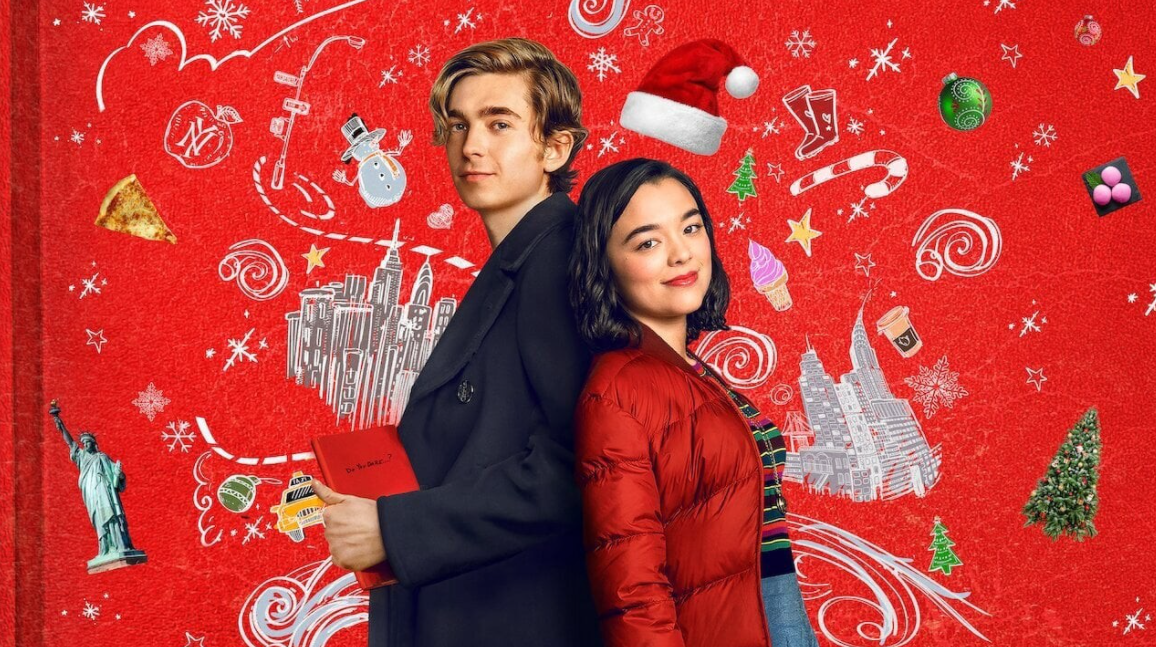 Photo: Goggler
The Holiday Films Reigniting Our Passion For Love
This two-episode series is brought to you by the same talented team behind The Toys That Made Us and The Movies That Made Us. In this installment, the team takes a lighthearted approach as they delve into the creation and lasting impact of two unconventional Christmas films: Elf and The Nightmare Before Christmas. For more holiday-themed content, don't forget to check out The Movies That Made Us, featuring fascinating behind-the-scenes stories of Home Alone and Die Hard.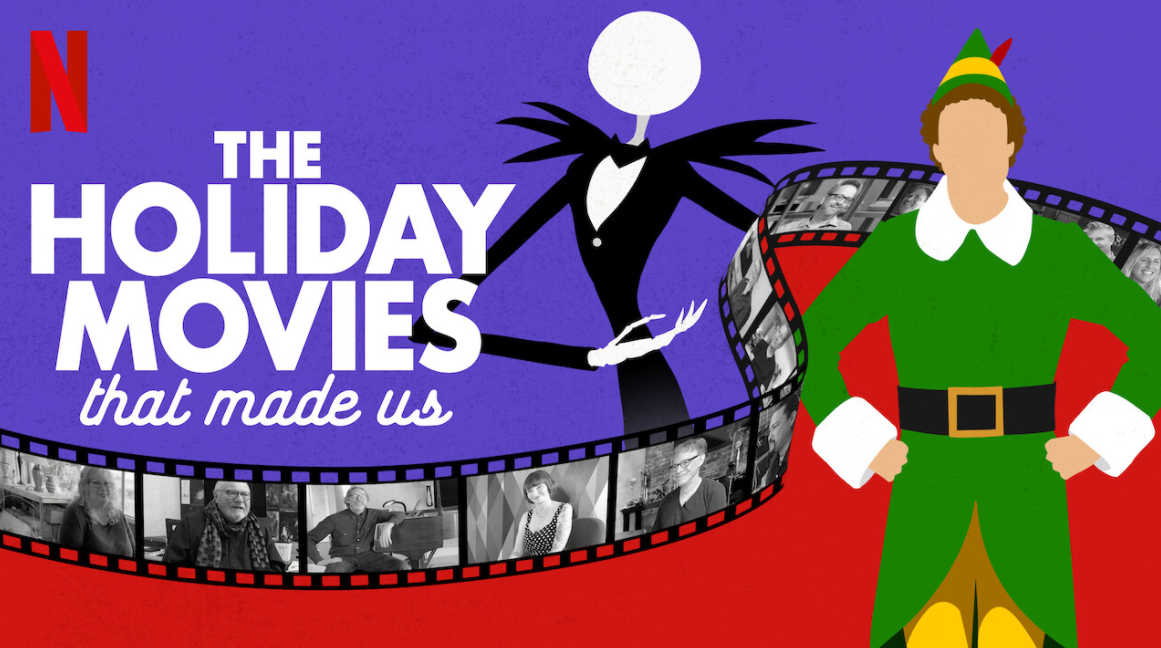 Photo: Netflix
Students Spend Quality Time During Holiday Season Over Christmas Break
Bastian, a struggling musician, faces a range of unfortunate surprises as he comes back home for Christmas. The German comedy series, Over Christmas, combines elements of humor, family dynamics, and relationship drama. Spanning three episodes, the show could benefit from slightly shorter durations of approximately 15 minutes each.
During the holiday season, Over Christmas proves to be entertaining and does not overstay its welcome. The English dub is notably well-done, with Mockridge delivering an engrossing performance. Although the series' overall direction may not be groundbreaking, it still offers a familiar and enjoyable experience, especially during this time of year.
Photo: Netflix