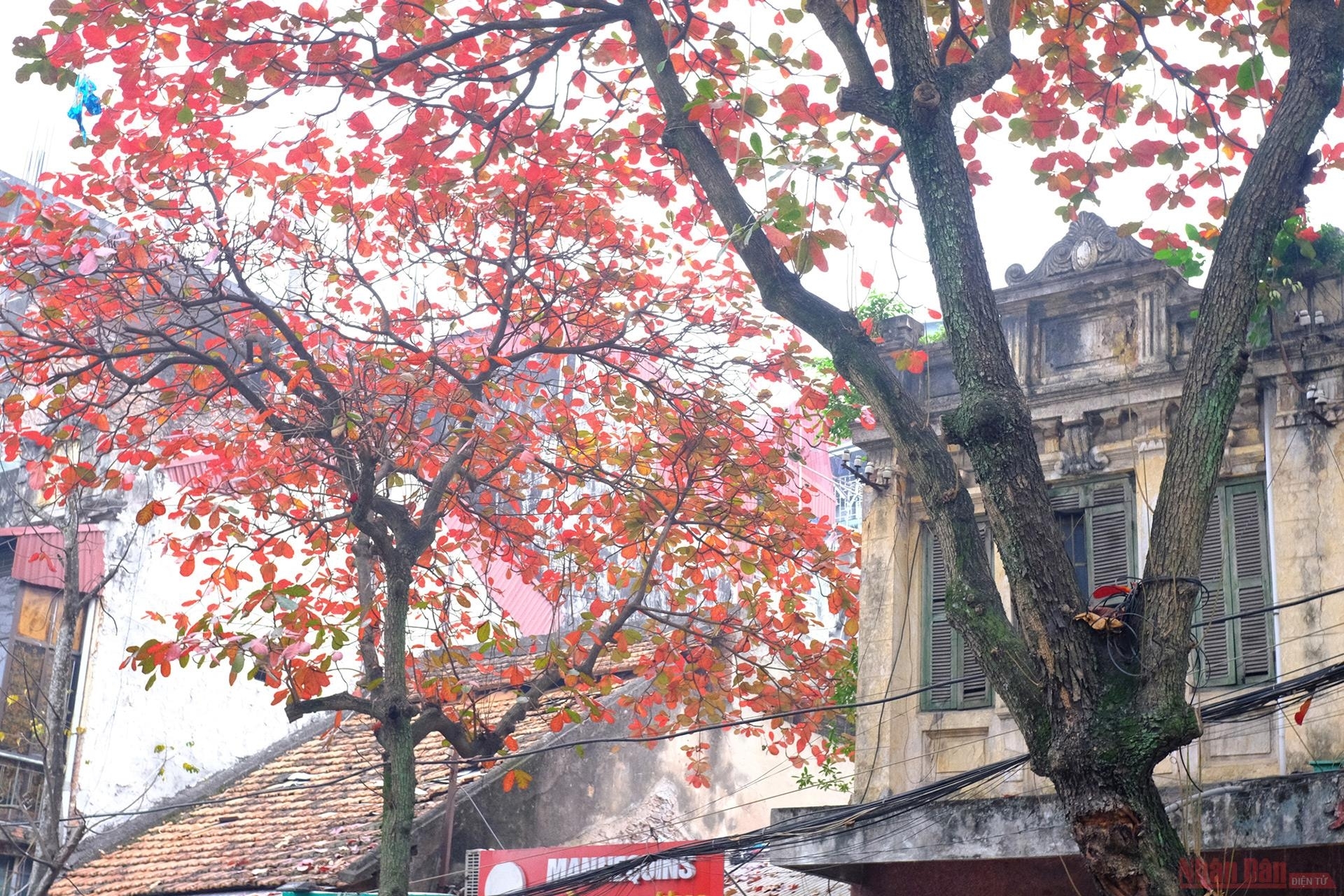 'Bang' is grown in many localities across the country, but nowhere is it considered such a symbol of winter as in Hanoi. The images of Hanoi during this season are as beautiful as the lyrics of the late musician Trinh Cong Son: "Red-leafed 'bang' tree, side by side, the old street of the old house, the roof dark brown".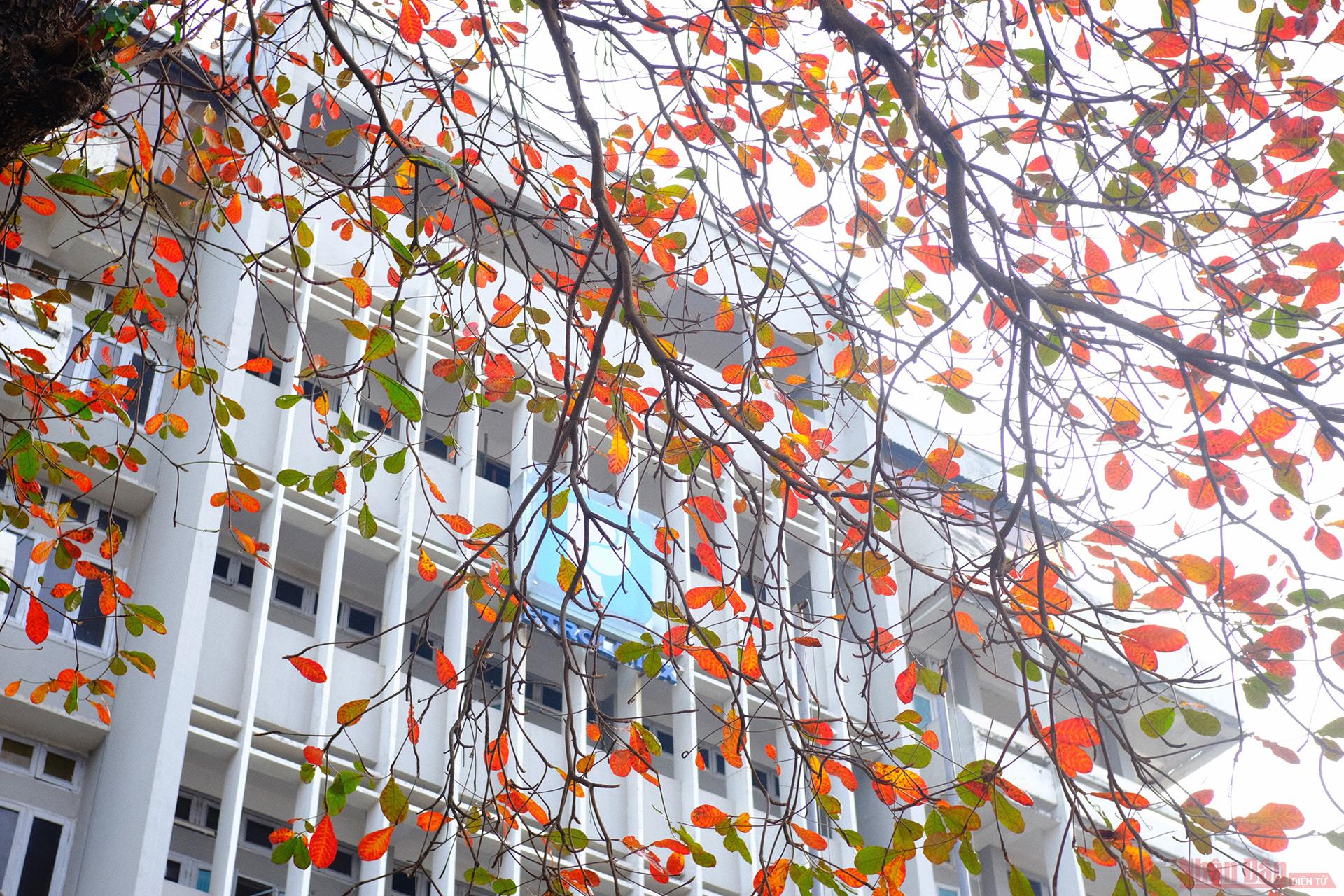 The 'Bang' tree has long been an integral part of the life of all Hanoians. According to urban planning from the French colonial era, 'Bang', Khaya senegalensis and dracontomelon duperreanum trees were planted across the city and created the main landscape for Hanoi's Old Quarter, the French villa quarter in Hoan Kiem district, as well as the administrative area in Ba Dinh district.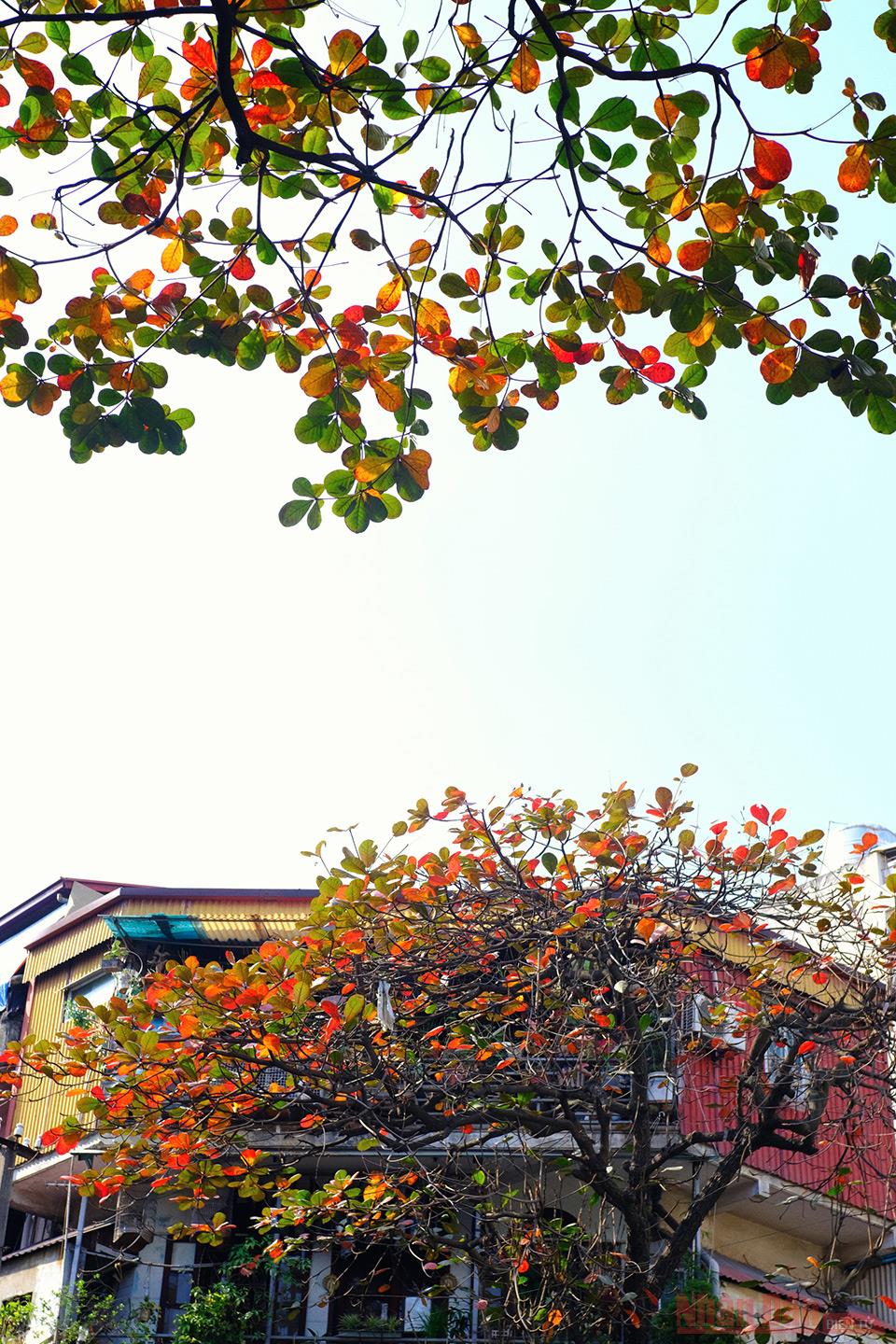 If summer is the season of dracontomelon duperreanum trees and Khaya senegalensis, Hanoi's winter is associated with the image of the red leaf 'bang' trees.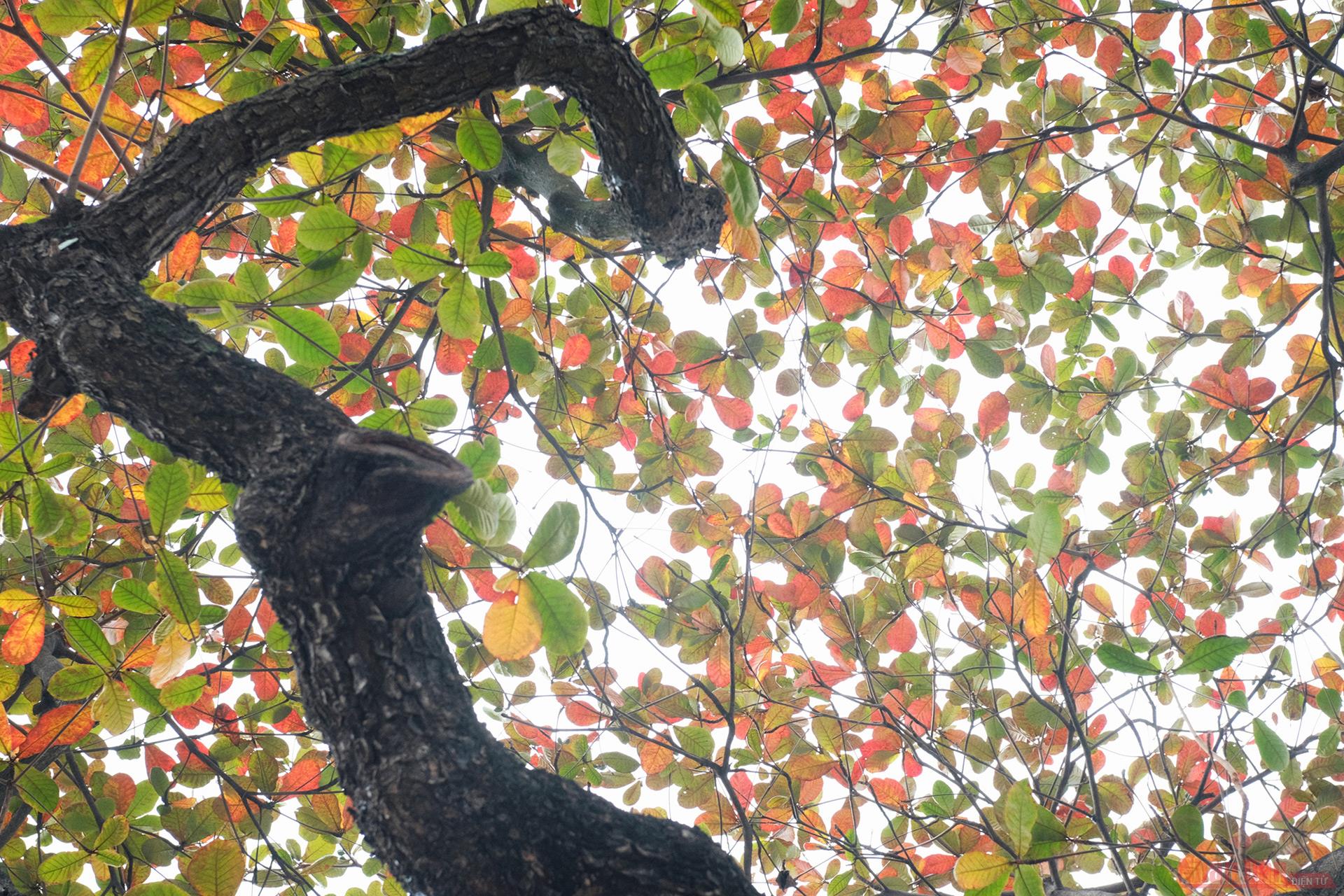 The Bang usually "changes clothes" from the end of December to early January, from green to yellow, and finally red, before pouring its final leaves upon the street. It is also a sign of preparations for the end of the cold winter, looking towards welcoming the annual Tet festival, when the trees will once again be sprouting new leaves.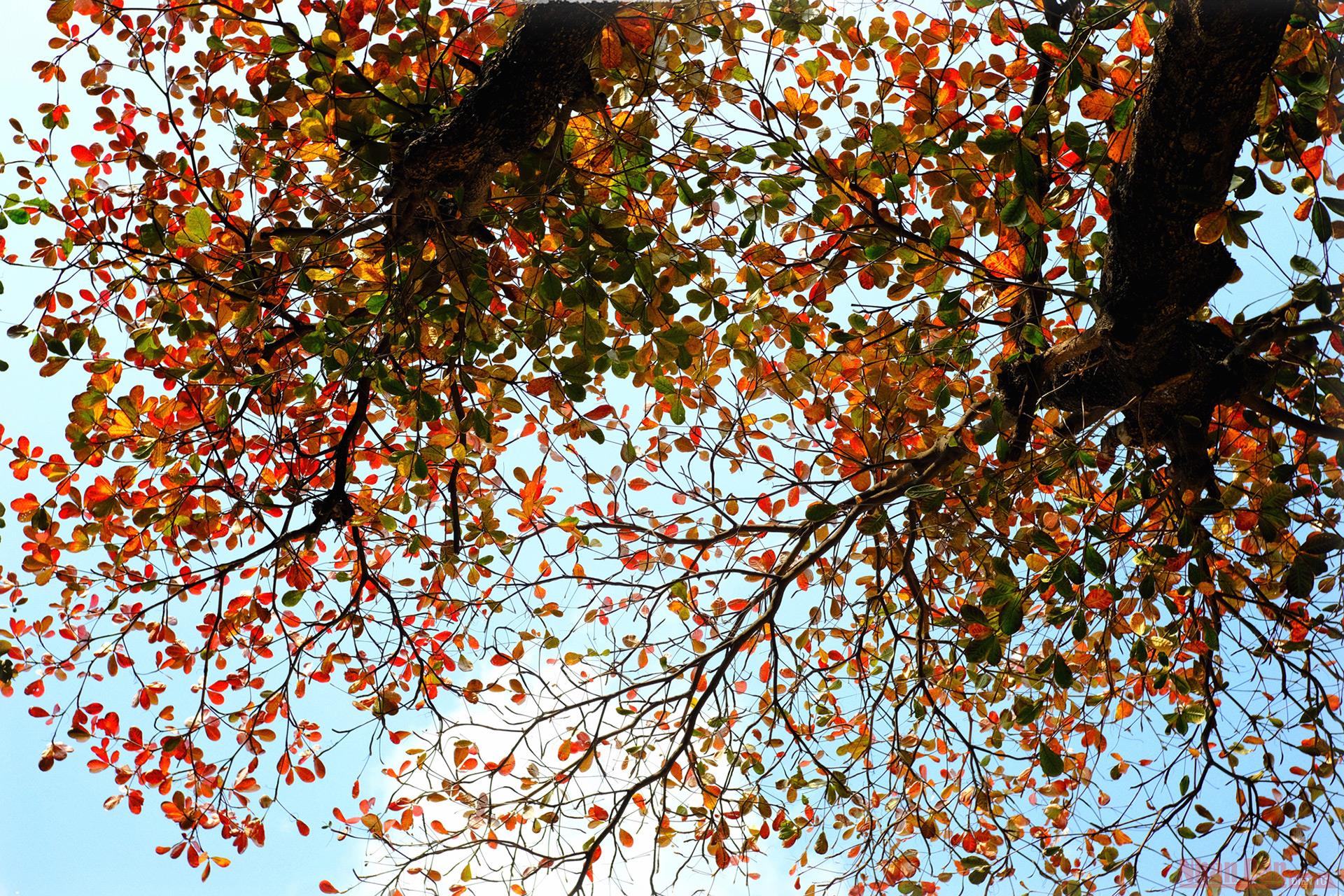 The "red leaf" season is also one of the most beautiful moments of the year in Hanoi. in the middle of the gray winter in the northern region, the brilliant red colour of the 'Bang' leaves makes the scene more vibrant and feel warmer for those who watch it.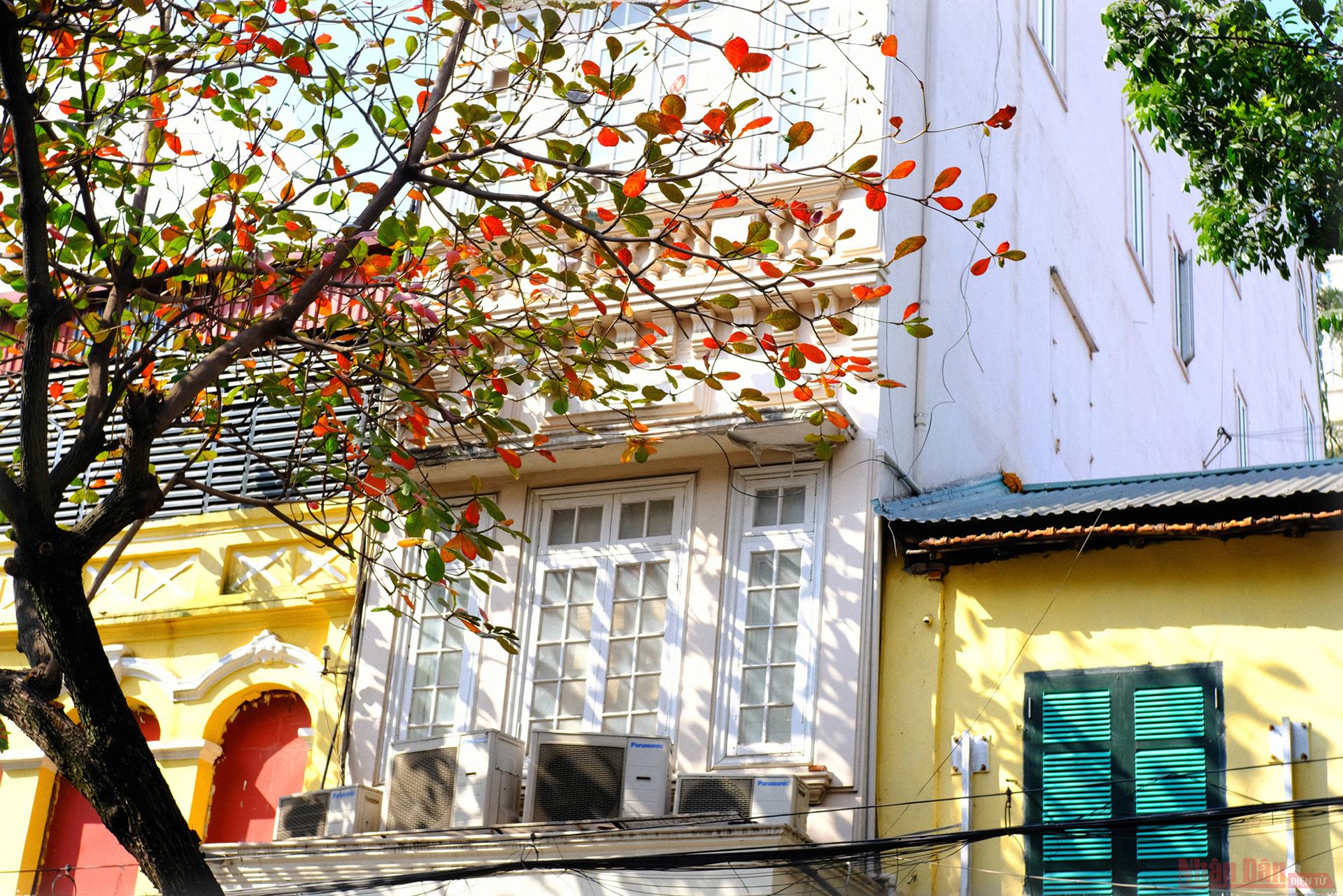 The streets growing the most numerous 'bang' trees are mainly concentrated in the old quarter area: Cua Nam, Hang Bong, Phung Hung, Hang Chieu, Hang Ma or neighboring streets like Trang Thi and Nguyen Thai Hoc.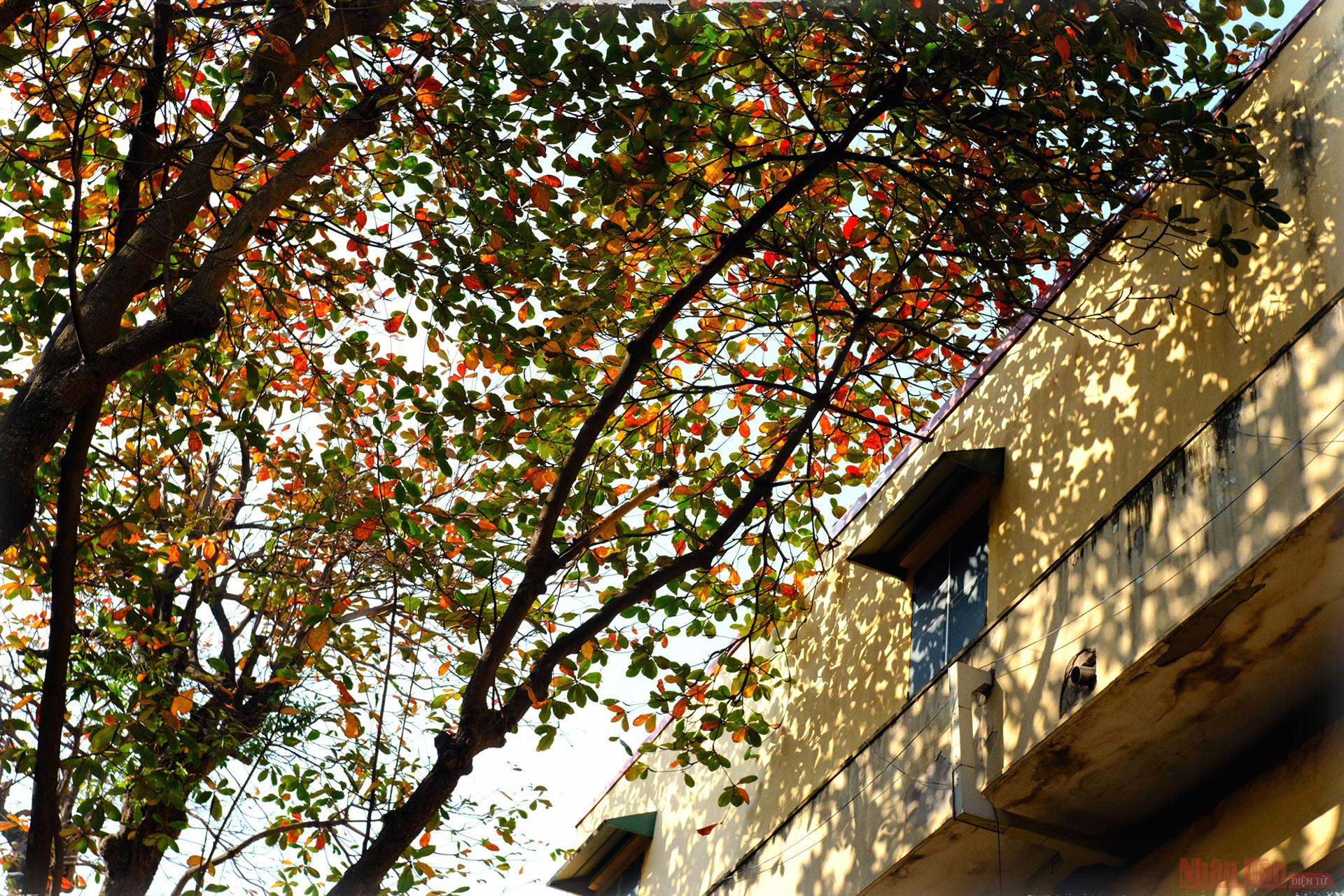 Trang Thi is the street with the most ancient 'bang' trees, concentrated near the Viet Duc Hospital area, boasting high bodies, with luxurious canopies covering the whole street.
A "giant" 'bang' tree at the crossroads of Phan Boi Chau – Ly Thuong Kiet.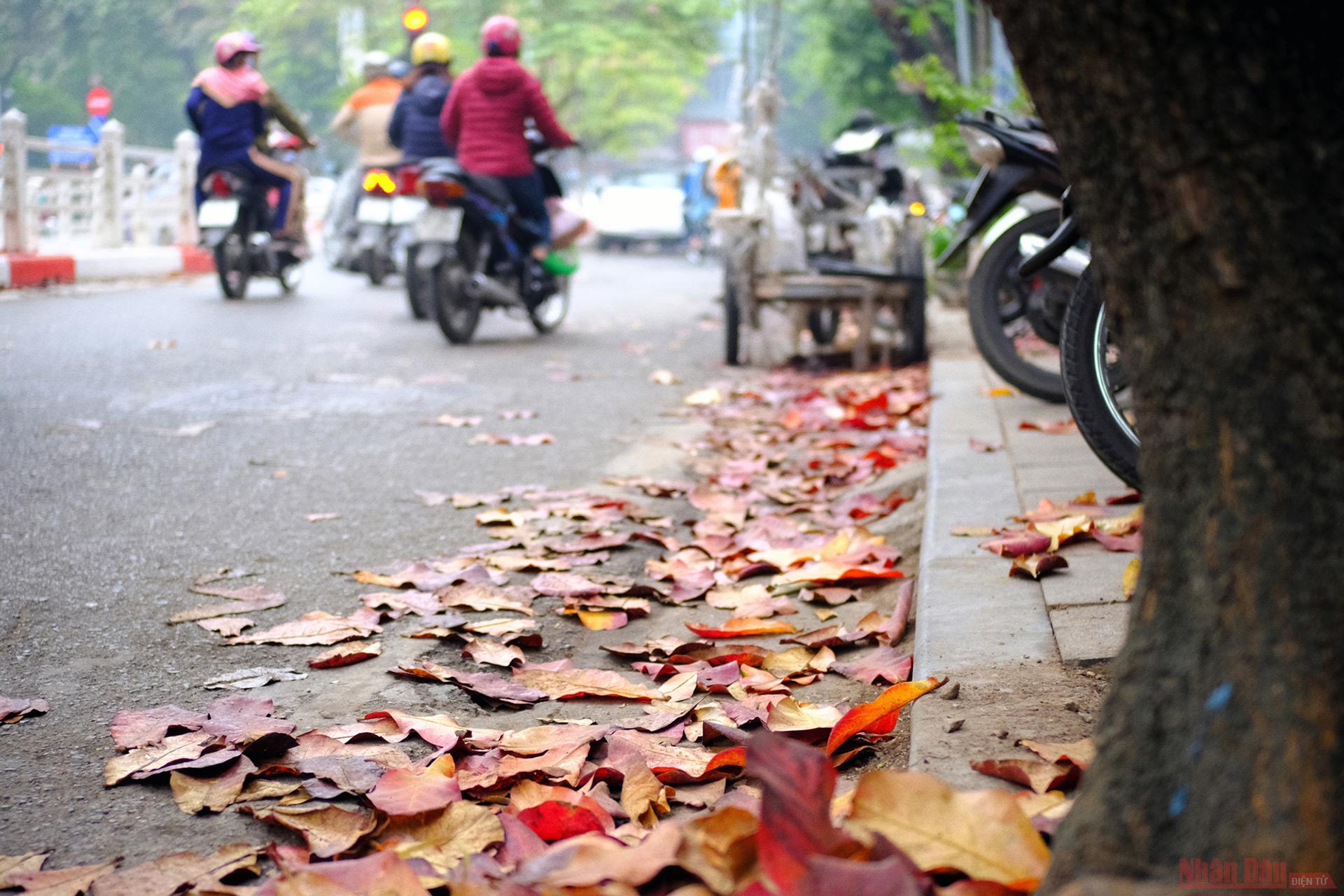 Leaves formng a yellow – red carpet on the pavement at the Cua Nam junction.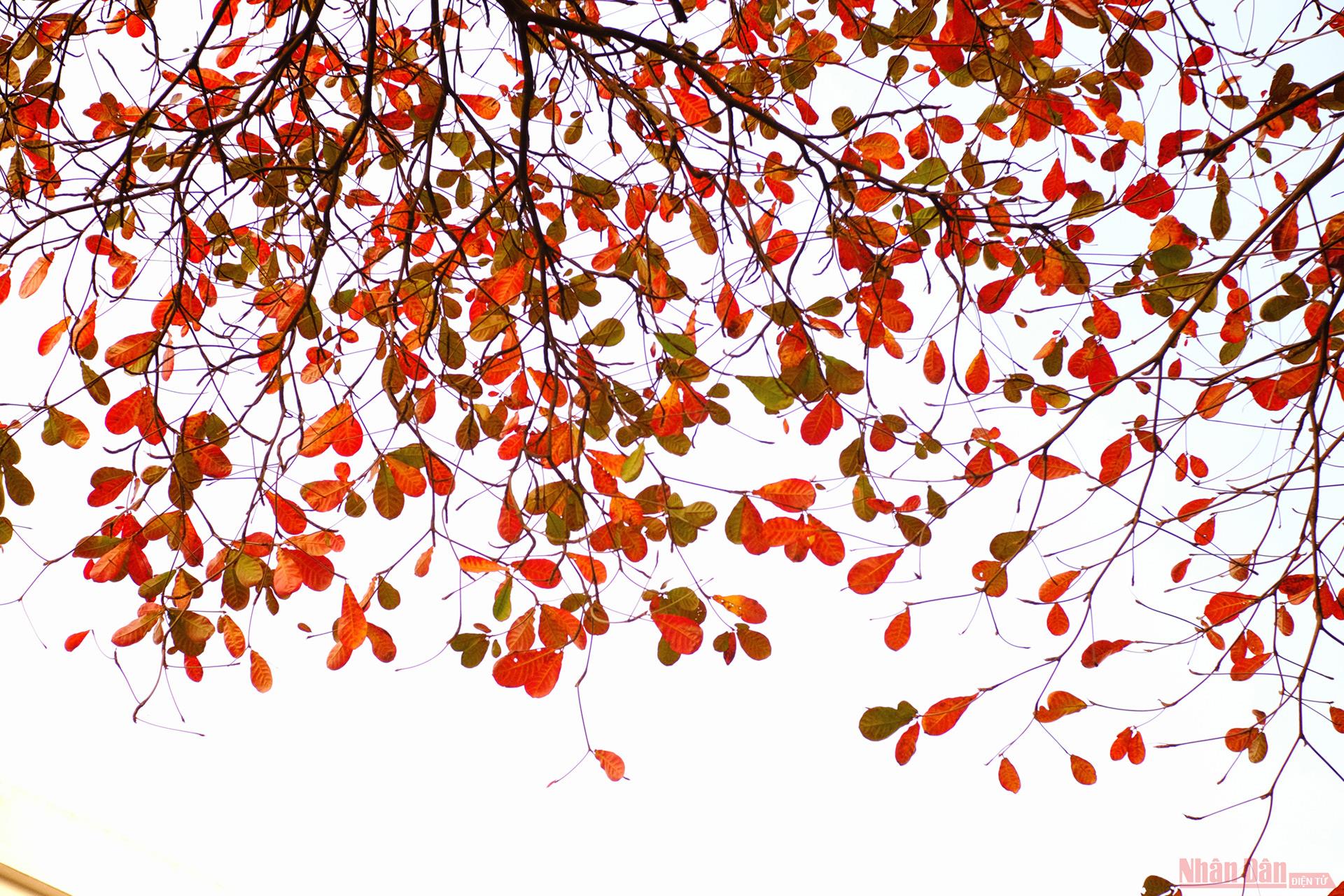 A "curtain" of red leaves at the beginning of Kham Thien street, seen from afar looking like spots of fire dotted on the winter sky.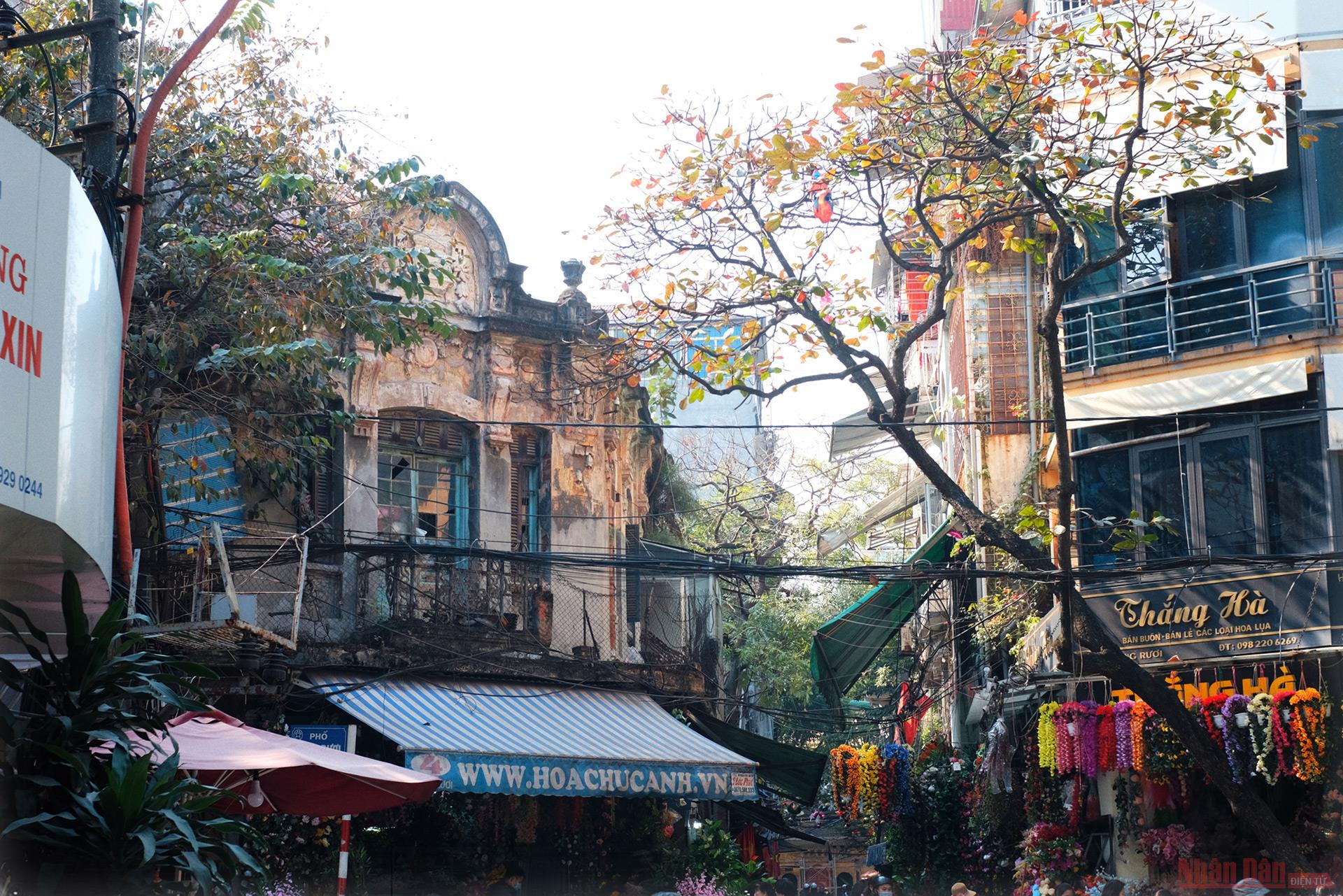 Those who love painter Bui Xuan Phai's paintings about Hanoi will surely be very familiar with the scenery of the 'bang' on the side of the golden French villas.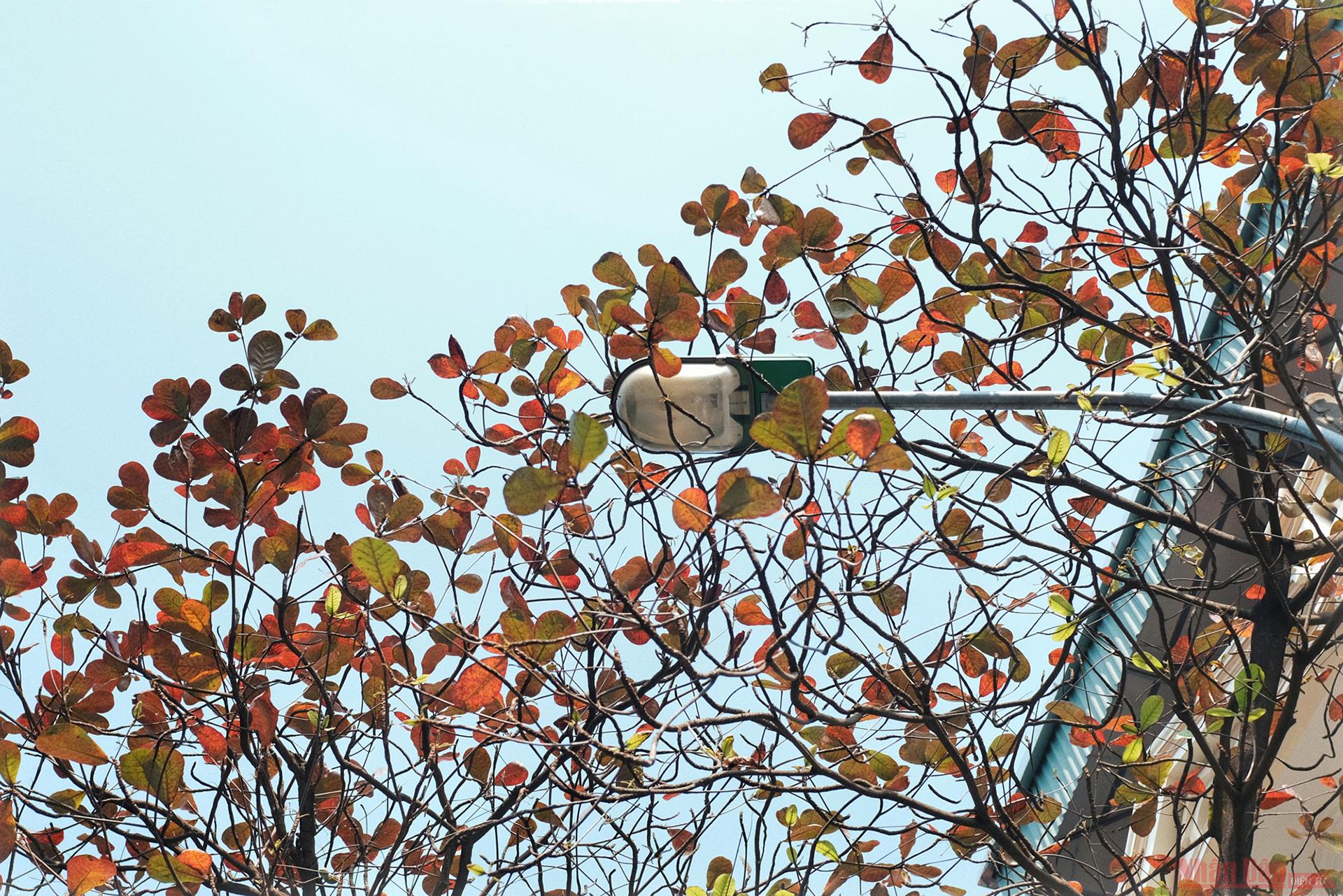 If Trang Thi has many old 'bang' trees, the Phung Hung one-way street has the highest concentration of 'bang' trees in the old quarter area.
Nguyen Chi Nam (Nhan Dan)