The snowy winds of winter will soon land in Brawl Stars with the update preparing the field for season four. Below are the latest official updates about one of the winter's hottest SuperCell mobile games!
Lou – the newest brawler is a jolly snow cone machine who's always cheerful. (Photo: Esports)
New Brawler & Skins
Lou – the newest brawler is a jolly snow cone machine who's always cheerful. He's so overly positive it annoys the heck out of Mr. P. Every time he hits the enemy, the enemy gets a Snow Cone Mark. If the enemy gets a certain number of Snow Cone Marks, they are frozen for some seconds. His Super throws cold syrup all over the ground that makes it super slippery for enemy Brawlers, said Techgamingreport.
Here's what you need to know about Lou:
Main Attack – Fires snow cones that apply Frost. When the target has accumulated enough Frost it will be stunned for one second.
Super Ability – Throws a snow cone syrup that creates a slippery surface area on the ground.
Gadget – Lou freezes himself becoming invulnerable and unable to perform any actions for one second.
Star Power – The Super area applies Frost to enemies.
The developers of Brawl Stars also announced 8 updates on character skins, according to Dotesports:
King Lou (Brawl Pass, Tier 70)
Bellhop Mike (Brawl Pass, Tier one)
Sally Nani (LINE FRIENDS) | 150 Gems – Late November
Choco Piper (LINE FRIENDS) | 80 Gems – December
Cony Max (LINE FRIENDS) | 150 Gems – December
8-BIT facial animations upgrade
True Silver/Gold skin VFX improvements

They now have a BLING effect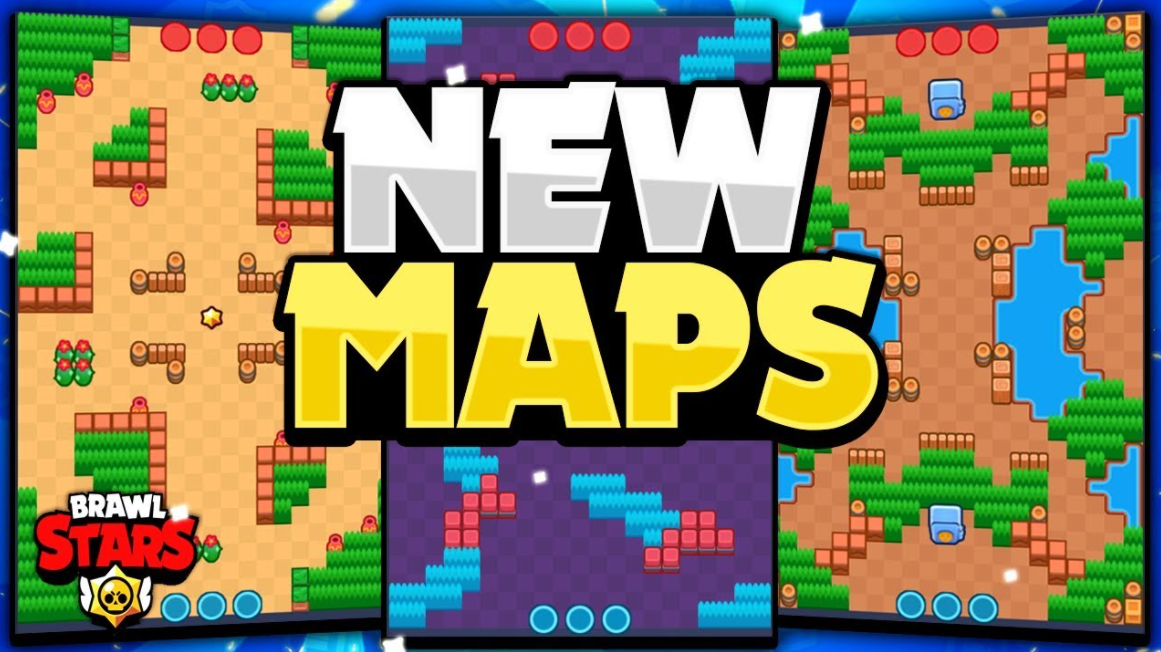 The best map of the day will be available for 24 hours, so everyone can play. (Photo: Brawl Stars)
Map maker – BETA
There are four different stages for your maps: Draft → Submitted → Greenlit → Published, according to Blog.brawlstars.
In Draft state the player can keep editing the map as much as they want
After the player is happy with the map they need to "Submit" the map for approval and the map creator needs to invite players into a friendly game room. The players in the room will receive a pop-up for map approval at the end of the game. Map needs to get over 50% approval (out of 10 votes) in order to be eligible for publishing it. If the player decides to edit the map after it's submitted it will return into Draft state and requires new approval through voting in the friendly room.
After the player publishes a map, it goes to a pool of potential maps to be featured each day in the Test Slot. Editing is no longer possible.
The best map of the day will be available for 24 hours, so everyone can play. The first is the test slot, where you can try out and rate maps players submitted from across the world.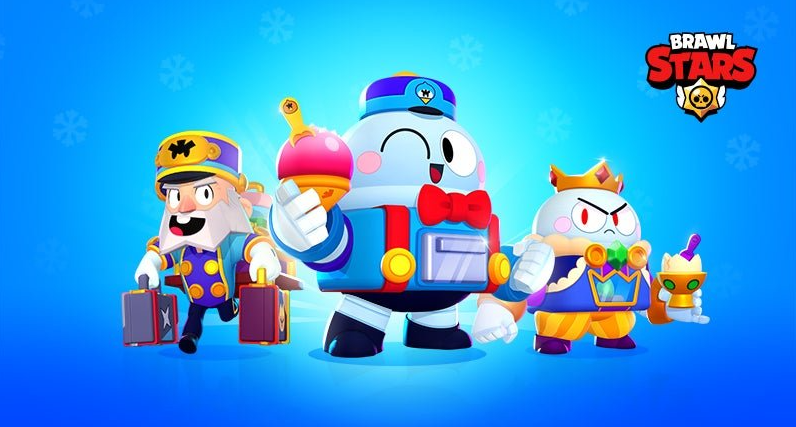 The season is bringing the latest brawler Lou, a snow cone machine that can freeze enemies and transform an area into a skating rink, and will be focused on map creators. (Photo: Dotsports)
Game modes/event rotation changes
New event Tokens per game mode slot reduced from 10 to five, according to Dotesports.
Added 30 new Tokens to be gained from voting player-made maps in the Test Slot (10 Tokens per vote up to three times per day)
Mr. P's Snowtel Environment
Two new slots for Map Maker maps which unlock at 1000 Total Trophies

Competition Entry Slot

This slot rotates the maps made and published by players and allows the players to give either up or downvotes after playing the maps through matchmaking.
Each day will feature a different game mode
There'll be a new map available in this slot every 10 seconds.
Players receive a Token reward for voting but no Trophies can be gained from playing in this slot.

Competition Winner Slot

This slot features the "winner" map from the previous day that had received the highest amount of upvotes during the testing.
Players receive normal Token and Trophy rewards from playing this slot.

Improvements for several Hot Zone maps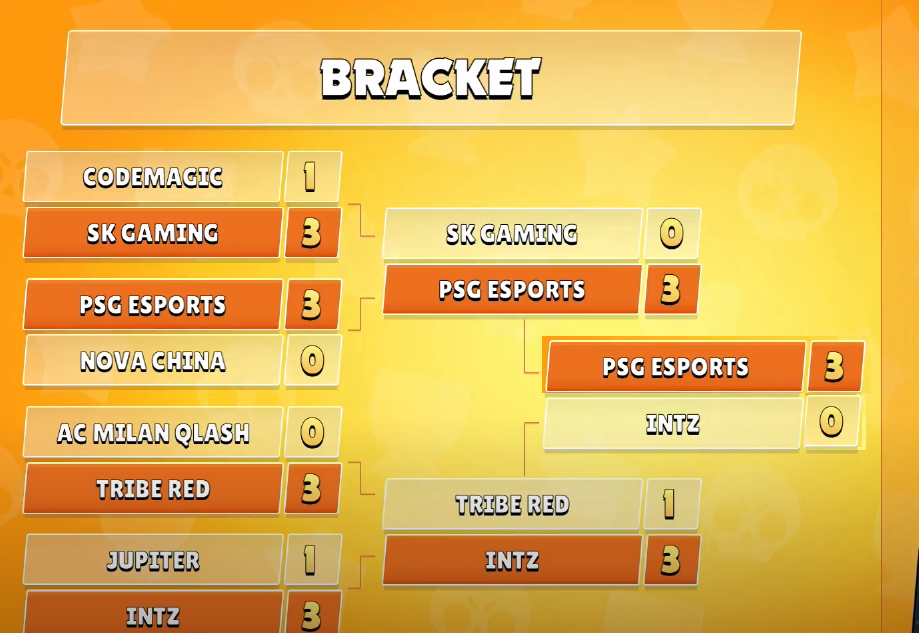 The complete bracket of the 2020 World Finals. (Photo: Dotsports)
PSG Esports win Brawl Stars World Finals 2020
Regarding the Brawl Stars World Finals 2020 was played on Nov. 21 and 22 with eight teams from around the world competing, PSG Esports dominated the competition in the two days of the finals to take first place.
PSG Esports didn't drop a single set in the World Finals. They defeated Nova Esports 3-0 in the quarterfinals to face SK Gaming. PSG triumphed over SK in the semifinals with a score of 3-0 as well.
Just like PSG's last two games, the final was a one-sided affair as well. PSG dismantled INTZ and didn't even let them take a game, let alone a set. They secured back-to-back victories in Gem Grab, Brawl Ball, and the Siege modes to secure the title of world champions.
The 2020 World Finals had a prize pool of $1 million. Half of this was raised through proceeds from an in-game championship pack. It was also announced that the Brawl Stars Championship will return in the first quarter of 2021.