Rosé expressed her appreciation and excitement at meeting her V-Blinks, stating that she has been eagerly awaiting this day. She also conveyed her love for the country, Vietnam, and expressed her anticipation for her return.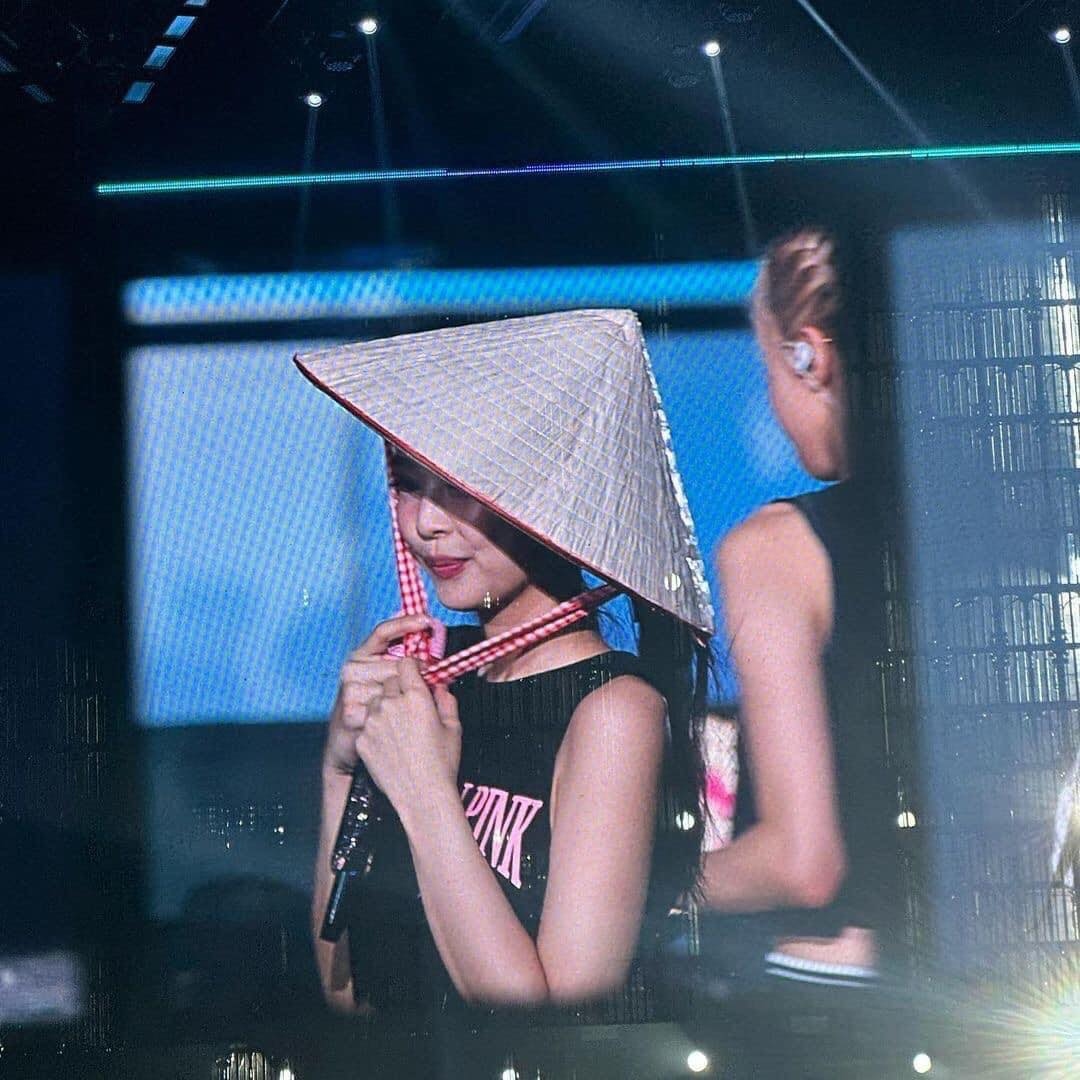 Jennie posted a photo of herself wearing a nón lá (Vietnamese conical hat) and shared a video of her dancing to Vietnamese pop artist Hoang Thuy Linh's song "See Tinh" (See Love), which has gained popularity across many Asian countries.
Jennie also shared behind-the-scenes photos and expressed her gratitude to Hanoi for the amazing nights.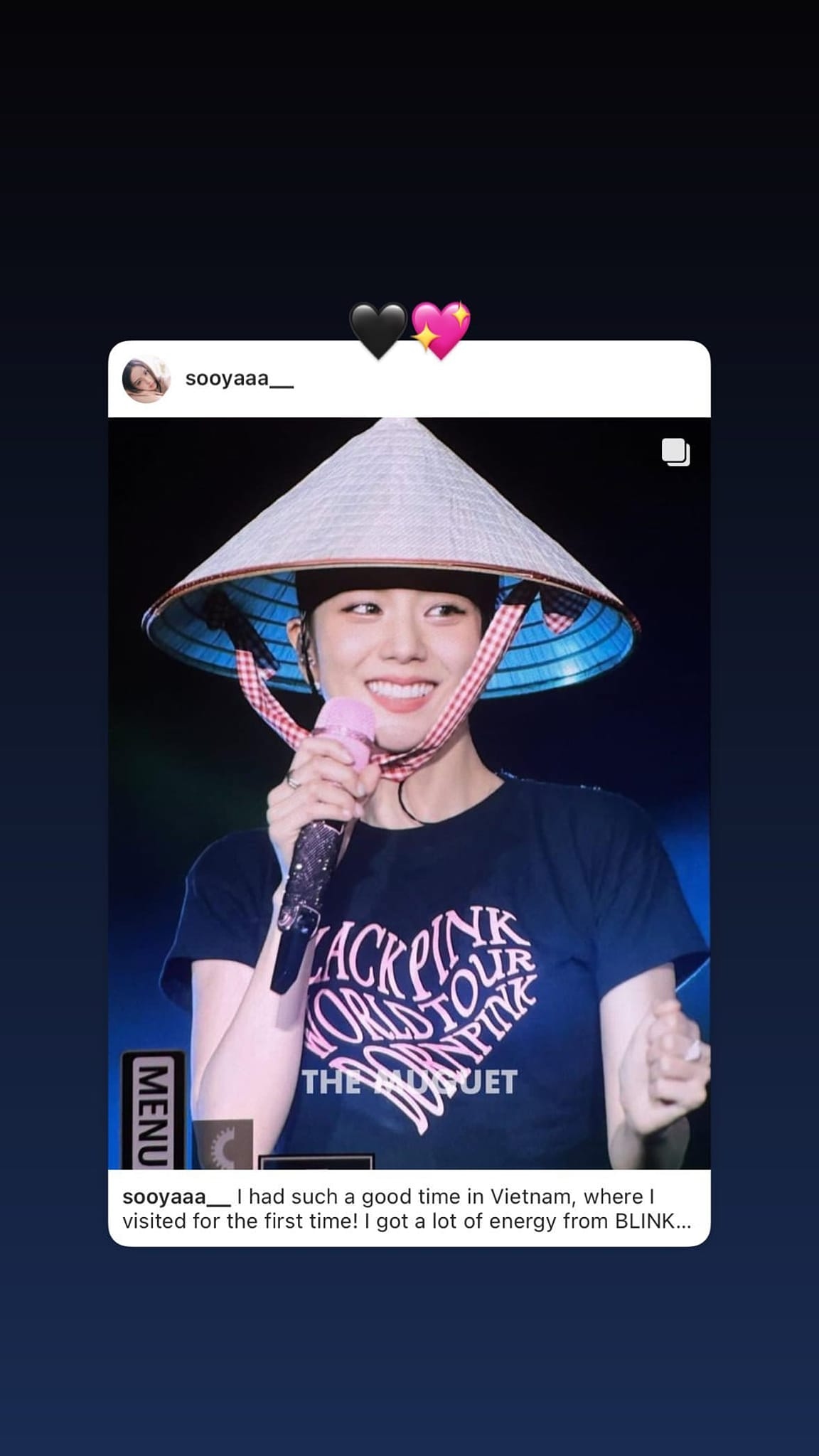 Jisoo also shared a photo of herself wearing a nón lá and expressed that she had a great time during her first visit to Vietnam. She added that she gained a lot of energy from BLINK.
BLACKPINK has captivated fans worldwide with their unique music and fashion styles. Since their debut in 2016, the group has achieved remarkable success in the music industry in South Korea and globally, with many of their songs gaining billions of views.
The band performed in Hanoi on July 29-30, entertaining approximately 60,000 fans from Vietnam and various Asian countries.
Prior to their visit to Vietnam, the band had a series of successful shows on their ongoing Born Pink world tour. Their concert tickets sold well across the continent, making it the highest-grossing tour by a female group. The tour grossed over US$78 million, surpassing the previous record set by the Spice Girls.